Premier earth and space science meeting includes an abundance of ARM presentations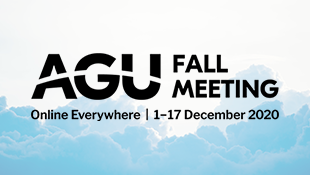 For two and a half weeks, the 2020 American Geophysical Union (AGU) Fall Meeting had people glued to their computer screens.
Because of the COVID-19 pandemic, the meeting—typically a weeklong event in person—moved online and stretched from December 1 to 17 to accommodate the amount of content and varied time zones of the attendees.
People around the world logged on each day at all hours to view oral presentations and posters, participate in chats, visit exhibitor booths, and soak in as much of the virtual AGU experience as possible.
Even in a virtual environment, the world's largest earth and space science meeting lived up to its reputation. AGU reported that more than 25,000 people from over 110 countries registered and that attendees viewed 585,000 assets—posters, oral presentations, and union and named lectures—during the meeting.
If you registered for AGU and missed a session, presentations and recordings are available to view through February 15, 2021 (log in to the AGU virtual platform). You can also check out a list of almost 150 oral presentations and posters related to data from the Atmospheric Radiation Measurement (ARM) user facility.
All About MOSAiC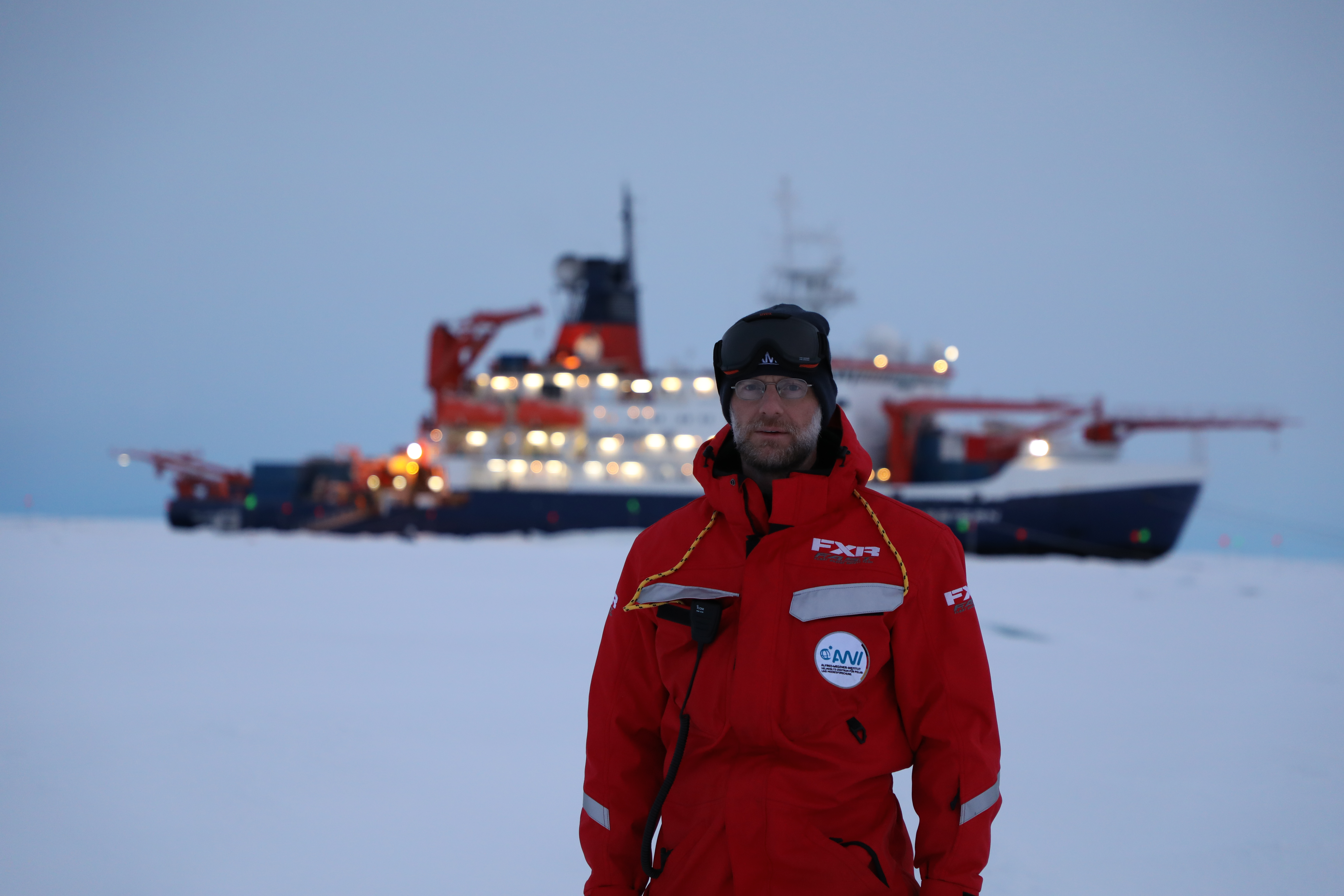 About two months after the conclusion of the Multidisciplinary Drifting Observatory for the Study of Arctic Climate (MOSAiC) expedition, groups of researchers presented preliminary findings at AGU.
In September 2019, the expedition commenced on a German research icebreaker to document the atmosphere, sea ice, ocean, biogeochemistry, and ecosystem in the central Arctic over a full year. ARM provided more than 50 instruments for MOSAiC.
On December 11, back-to-back MOSAiC-focused oral sessions included talks on ARM Aerosol Observing System data, warm-air intrusions, sea ice reflectivity, and snowfall estimation.
A related poster session on the 14th explored topics such as ice-nucleating particles, aerosol number concentration, and the structure and evolution of arctic cyclones.
Matthew Shupe, a co-coordinator of MOSAiC and a senior research scientist with the Cooperative Institute for Research in Environmental Sciences, was the primary convener of all three sessions.
A researcher supported by the U.S. Department of Energy's (DOE) Atmospheric System Research, Shupe also presented a poster about cloud influences on the surface energy budget.
In addition, Shupe was a panelist during a December 8 press conference about the 16th edition of NOAA's Arctic Report Card and during a December 15 MOSAiC roundtable.
"MOSAiC represents the most comprehensive set of observations ever made in the central Arctic," Shupe said during the press conference. "There's a tremendous data legacy that will feed the arctic research community for years."
For other MOSAiC news from AGU, read ARM's AGU Scoop blog.
Around the World, ARM Style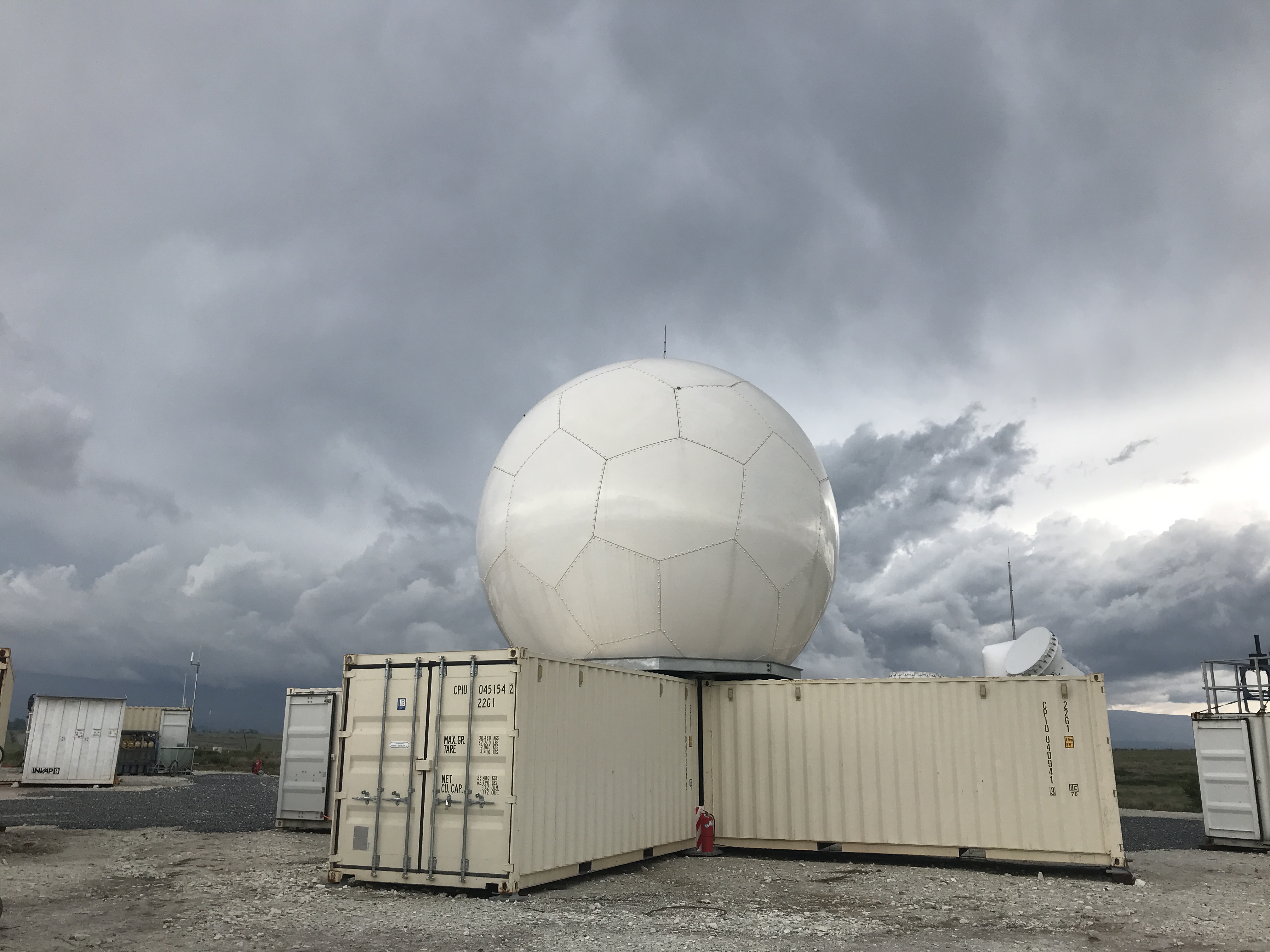 Besides MOSAiC, there were clusters of AGU presentations on ARM field campaigns such as Aerosol and Cloud Experiments in the Eastern North Atlantic (ACE-ENA) and Cloud, Aerosol, and Complex Terrain Interactions (CACTI).
CACTI Principal Investigator Adam Varble said that researchers are building a database chronicling thousands of convective cells tracked during the 2018–2019 campaign in Argentina. Data from the tracked cells showed cell formation to peak at three different times of day, said Varble, a scientist at Pacific Northwest National Laboratory in Washington state.
Varble also said that cell formation often occurred along the eastern slope of the Sierras de Córdoba mountain range during the day, but researchers saw a surprising shift to the western slope overnight.
Other CACTI research presented during AGU included findings on cell reflectivity and environmental conditions that support storm formation, results from ice-nucleating particle analysis, and insights into periods of warm shallow clouds.
During an ACE-ENA talk December 9, Peiwen Wang of Stony Brook University in New York shared results of the micro-spectroscopic analysis of ground and airborne samples of ice-nucleating particles and other aerosols.
A December 14 oral session included ACE-ENA presentations from Xiquan Dong of the University of Arizona and Qiuxuan Zheng of Rutgers University. Both presentations addressed retrievals during the summer 2017 and winter 2018 campaign in the Azores.
Other ARM-related presentations examined topics such as the seasonal influence on wind energy in the Southern Great Plains, relationships between environmental variables and cloud properties in the Northern and Southern hemispheres, and the upcoming TRacking Aerosol Convection interactions ExpeRiment (TRACER) in Texas.
Read the AGU Scoop blog for more on these and other presentations.
Town Halls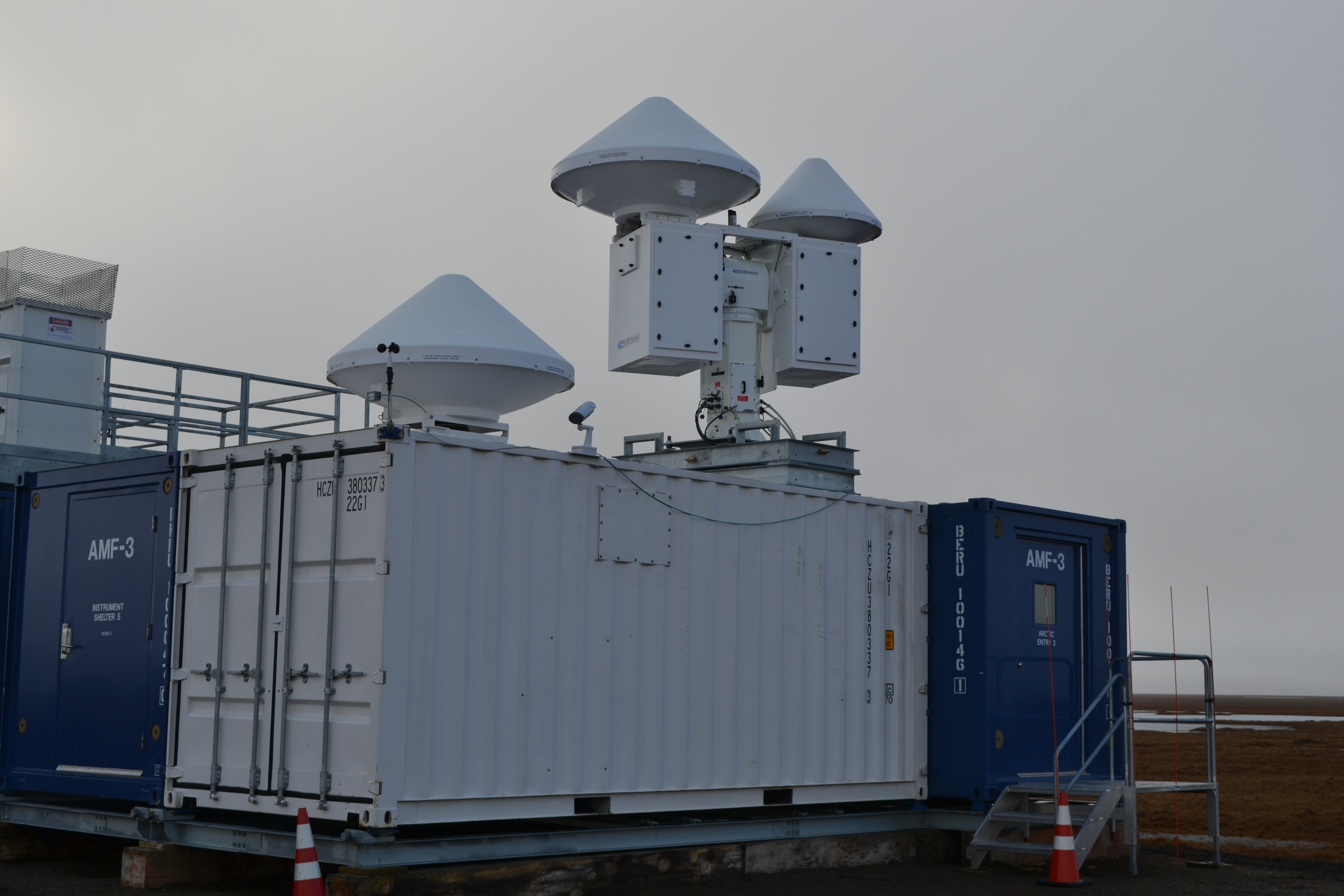 Day One of AGU featured a town hall on collaborating with ARM and other DOE scientific user facilities. The town hall included a presentation from Paquita Zuidema, principal investigator for ARM's 2016–2017 Layered Atlantic Smoke Interactions with Clouds (LASIC) campaign on Ascension Island.
Zuidema, a professor at the University of Miami and a member of ARM's User Executive Committee, shared her tips for preparing a successful proposal. Her tips included reviewing facility documents, such as white papers, to understand how ARM observations could help you with your science.
Zuidema also recommended contacting experts within ARM and—for additional perspectives—researchers outside of the ARM/ASR community.
The next day, a town hall on the upcoming deployment of the third ARM Mobile Facility (AMF3) to the Southeastern United States covered science drivers, siting considerations, instrumentation, and outreach to possible collaborators.
A shortlist of candidate sites for the AMF3 move is expected to be compiled by March 2021. Chongai Kuang, the AMF3 site science team lead from Brookhaven National Laboratory in New York, said the team would continue to seek feedback from the scientific community even with the shortlist in hand.
ARM's upcoming Surface Atmosphere Integrated Field Laboratory (SAIL) campaign in the Colorado Rockies also got a town hall on December 8. SAIL Principal Investigator Daniel Feldman, a research scientist at Lawrence Berkeley National Laboratory in California, moderated the program.
Members of the campaign's core science team gave talks on potential SAIL observations that could help improve modeling in mountainous areas, process studies related to specific topical areas, and a DOE laboratory scientific focus area that will provide key watershed observations for SAIL.
The SAIL campaign is scheduled to go from September 2021 to June 2023.
Applause, Applause
A December 9 Honors Showcase, which recognized AGU's newest award recipients, included five members of the ARM/ASR community:
William D. Collins (AGU Fellow), Lawrence Berkeley National Laboratory and the University of California, Berkeley
Pavlos Kollias (Atmospheric Sciences Ascent Award), Brookhaven National Laboratory and Stony Brook University
Tristan L'Ecuyer (Atmospheric Sciences Ascent Award), University of Wisconsin, Madison
Ruby Leung (Jacob Bjerknes Lecture), Pacific Northwest National Laboratory
Greg McFarquhar (AGU Fellow), University of Oklahoma.
Read more about the researchers and their awards in this article.
# # #
ARM is a DOE Office of Science user facility operated by nine DOE national laboratories.