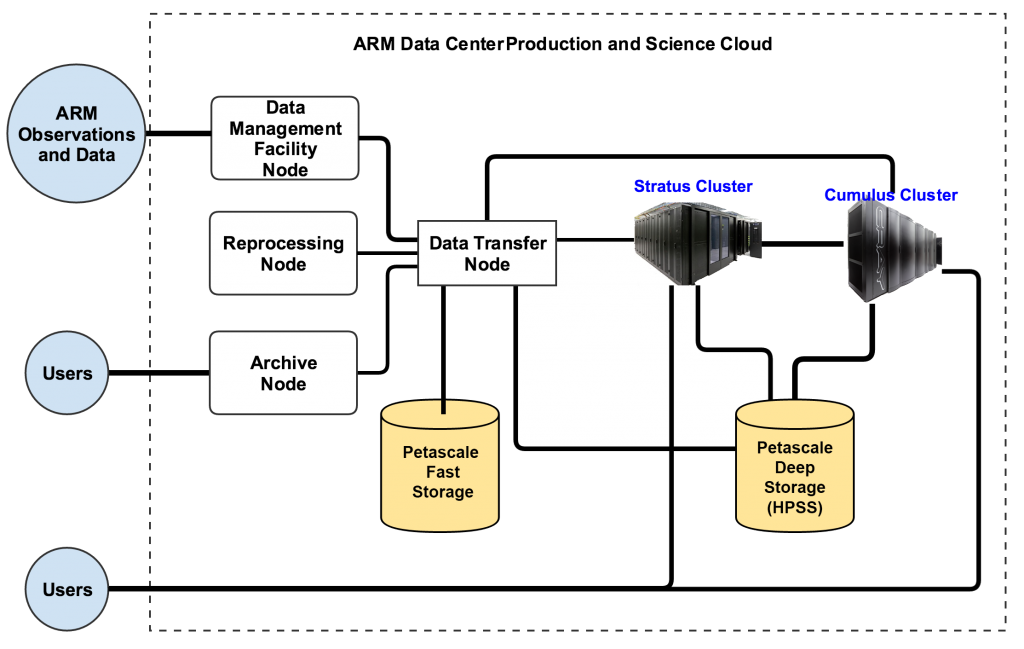 The ARM Data Center offers computing infrastructure to support next-generation ARM model simulations, petascale data storage, and big-data analytics for atmospheric and climate science research.
Users can apply to use a high-performance computing facility that integrates multiple levels of computer resources and storage systems.
This public software development space enables users to work with large volumes of ARM data without having to download them. The ARM Data Center compute architecture and cyber infrastructure integrates two high-performance computers and provides tiered access to computing resources.