Longtime ARM instrument mentor and science translator joins ARM's User Executive Committee
Editor's note: This is the third article in the 2023 series of profiles on members of the ARM User Executive Committee (UEC).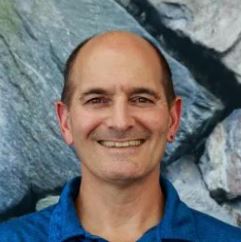 After getting a tiny taste of the Tinseltown life 40 years ago, Connor Flynn could have chosen to spend his days on Hollywood movie sets, surrounded by cameras and celebrities.
Instead, Flynn prefers to work on location in remote fields, surrounded by atmospheric instruments and scientists.
He has built a decades-long career as an instrument mentor and data expert for the U.S. Department of Energy's Atmospheric Radiation Measurement (ARM) user facility.
Flynn is also a member of the ARM User Executive Committee (UEC), which represents the user community in interactions with ARM management.
He lives in Norman, Oklahoma, where he is a senior research associate in the University of Oklahoma (OU) School of Meteorology.
A Washington state native, Flynn was unrattled by the prospect of moving to Tornado Alley a few years back.
"I've been to Oklahoma so many times," he says, "I suppose that I felt prepared for it."
Family, Film, and Finding His Fit
Not much seems to faze Flynn, who is one of 13 children.
Born and raised in Spokane, Washington, he liked most everything about school and felt he was born to be a scientist. "One of my sisters likes to tell the story about me where I was reading a magazine, probably National Geographic or something, and I just happened to say out loud, 'Oh, they discovered another one of my theories!' I was always reading things and thinking about things, and I didn't consider what they thought of to be scientific fact as settled."
"One of my sisters likes to tell the story about me where I was reading a magazine, probably National Geographic or something, and I just happened to say out loud, 'Oh, they discovered another one of my theories!' "
After high school, Flynn was set to continue his scientific pursuits in college, but he put that plan on hold for a year to make some once-in-a-lifetime memories.
The summer after graduating from Shadle Park High School in 1983, he heard from his wrestling coach about a casting call for a wrestling movie being filmed in Spokane. He went to a local auditorium to try out along with some of his former teammates and crosstown rivals.
"I'm scanning the group," he remembers, "and I realize I am the very smallest one, and I'm like, 'Perfect, I got the 101(-pound) spot,' and, exactly, I was the 101 wrestler in this movie."
That movie turned out to be the 1985 coming-of-age film "Vision Quest," starring Matthew Modine as Louden Swain, a high school wrestler with big dreams.
It also featured a young pop singer who went on to have one of the most successful music careers of all time.
"Madonna was in it, but we didn't know who she was," recalls Flynn. "She wasn't big at the time, so I actually got to meet Madonna and Matthew Modine and a few other actors."
Though Flynn did not have a speaking role, you can catch glimpses of him in several team scenes. In a case of art imitating life, his last name appears atop the Thompson High School roster board toward the end of the movie.
After filming wrapped, Flynn went to Washington State University in Pullman for a year to study physics. But the cash he earned from "Vision Quest" eventually ran out along with any fleeting chance of being discovered.
"I basically came there with a whole year of tuition and rent and food money and everything else, and I didn't get a job," he says. "I don't know what I was thinking."
Flynn decided to move home to Spokane and commute to Eastern Washington University (EWU) in Cheney, about 20 miles southwest.
He graduated with his bachelor's degree in physics in 1989 after a brief disillusionment with science and technology. A child of two psychologists, he considered going into psychology or education, but a technical writing project on the computer systems at EWU drew him back to his original course of study. "It was almost like, 'Oh, why did I leave this area?' Because it was such a natural fit."
From Atomic Physics to Atmospheric Science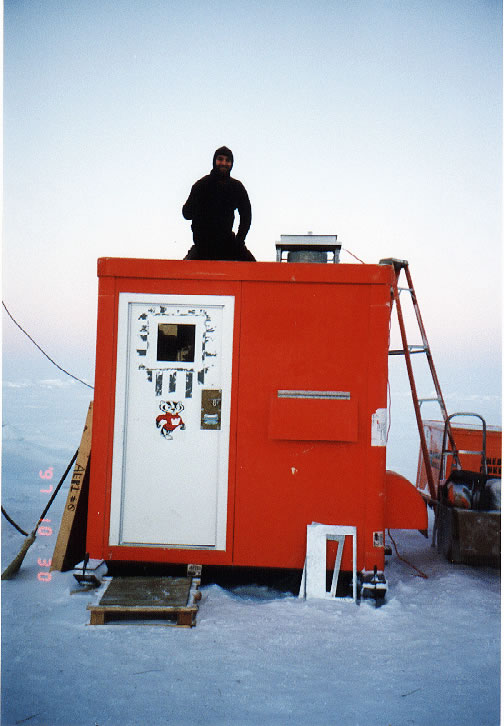 From EWU, Flynn moved on to the University of Idaho, where he worked as a graduate research assistant while studying for his PhD in atomic physics. However, he found the subject "rather dry."
"Some people pursue their PhD," he says, "and they have a definite idea of what they want to study, and they're really caught up in the science of that. But not me. I was actually just expecting I would get my PhD in order to teach."
But another thought lingered.
While attending EWU, Flynn interned in Richland, Washington, at what was then the Pacific Northwest Laboratory (it was renamed Pacific Northwest National Laboratory, or PNNL, in 1995). He helped build a fiber optic gyroscope before starting work on a sensor that pulled in air and used light to detect the presence of carbon tetrachloride. This chemical was found in groundwater at the nearby Hanford Site, which produced plutonium for U.S. defense activities from World War II through the Cold War.
"I loved it, and they sent me to a conference in Boston to present their work on it, even as an undergrad, so that was a blast," he recalls.
Flynn's lab mentor, Jeff Griffin, told him to contact him if he wanted a job after graduation. So, after finishing his PhD in 1995, Flynn called Griffin and accepted a postdoctoral fellowship working with him again.
At the time, Griffin was in charge of ARM's Instrument Development Program (IDP). ARM had been collecting data for a few years, and program leadership determined that ARM needed more instruments to provide the kind of measurements that could help improve climate and radiative transfer models.
Through the IDP's proposal process, ARM supported the development of instruments for continuous operation in the field. Flynn helped Griffin oversee the flood of IDP instruments that started to come in.
"My approach," recalls Flynn, "was to realize that I didn't know what I was doing because I was just a postdoc, and these instruments were brand-new research grade, so I made it my job to go from PI (principal investigator) to PI—the people who were providing these instruments—and I would go there for several days to a week and learn what they were doing and get their recommendations on how to run the things. And then I was just part of their team."
The number of instruments within Flynn's purview quickly increased. Including his postdoctoral days, he has been a mentor for multiple types of ground-based ceilometers, lidars, infrared radiometers, and shortwave spectrometers, as well as airborne configurations of cloud and aerosol instruments.
Aerosol Man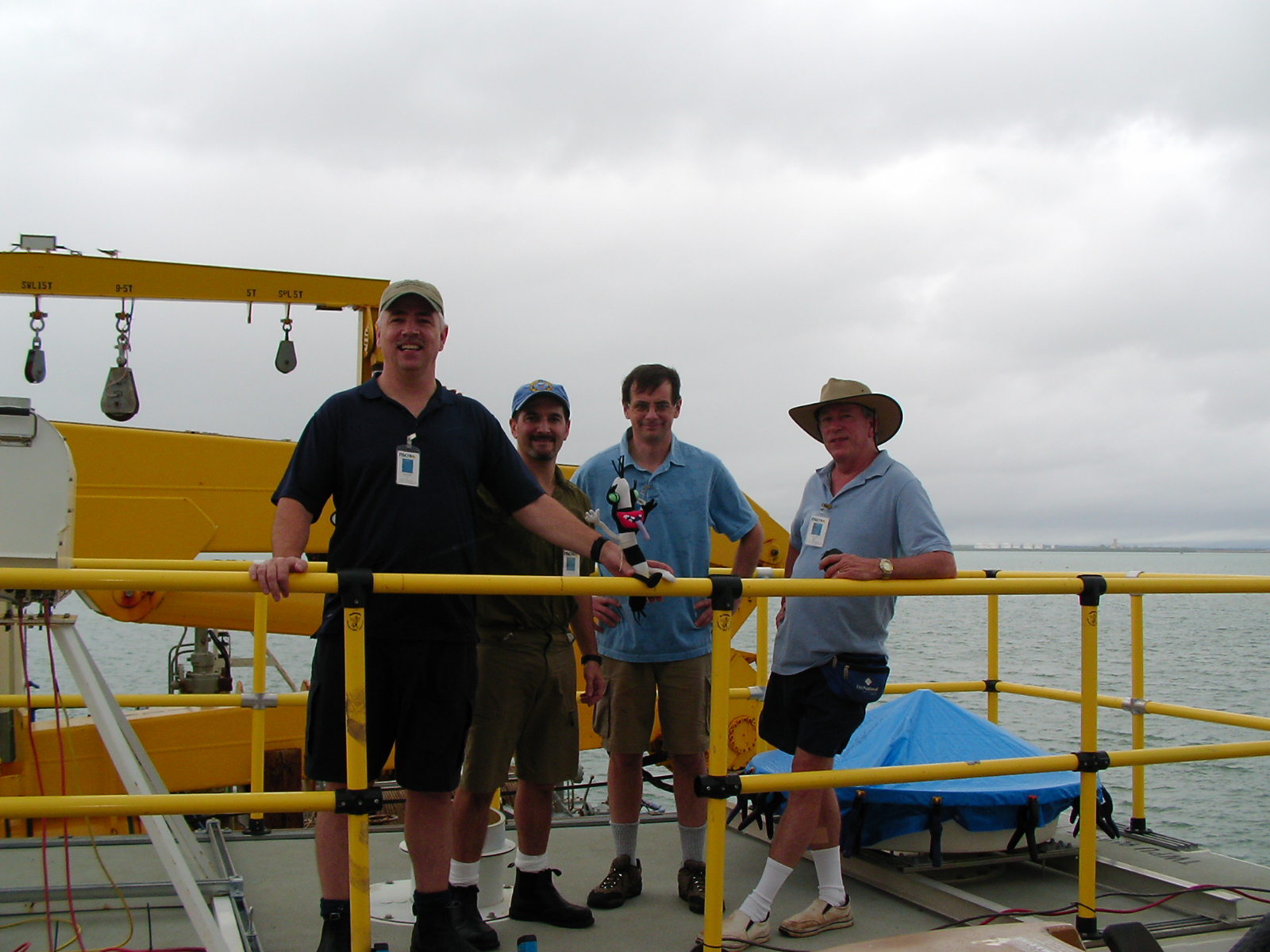 Flynn has also helped design several of ARM's lidar, radiometry, and aerosol data products.
Aerosols were not a part of Flynn's background before he joined PNNL, but as ARM started to focus more on aerosol measurements in the late 1990s, then-ARM Chief Scientist Tom Ackerman recognized that Flynn had the skills needed to be a science translator working with researchers to bring data products to the user community.
"He knew he wanted me as a translator but wasn't sure really what role I could play because I didn't have a lot of the atmospheric science expertise yet," recalls Flynn. "So, I think in a sense, I was like a (hole) card in aerosols, and as aerosols continued to grow, I just learned a lot with them."
That strategy worked out well for all involved.
Flynn spent 20 years as a translator facilitating routine production of ARM aerosol products. Those products include retrievals of aerosol optical depth, best-estimate time series of total column aerosol optical depth, and bulk and intensive aerosol optical properties.
Meanwhile, Flynn was a leader of a multiyear effort to harmonize ARM's aerosol instruments and their data. The goal was to make data processing and formatting as uniform as possible between ARM's first- and second-generation Aerosol Observing Systems so that users could feel confident in comparing measurements from different sites and years.
In addition, Flynn co-chaired ARM's Aerosol Measurement Science Group (AMSG), a constituent group chartered in 2015. The AMSG gives guidance to ARM on measurements and processes to help enhance the scientific impact of its aerosol and trace gas data. AMSG members include experts from ARM and the atmospheric science community, including the U.S. Department of Energy's Atmospheric System Research (ASR) program.
Global Traveler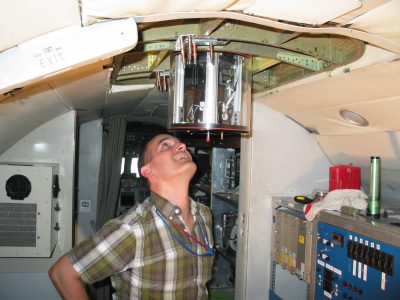 Flynn's ARM profile began to grow around the time he became a staff scientist in PNNL's Atmospheric Sciences and Global Change Division in 1999.
While his home base did not change over the next 20 years, Flynn worked on field campaigns in many climate regimes, including arctic, temperate, coastal, tropical, desert, and marine.
One multi-agency project took him all over the globe.
Working with ARM Aerial Facility Manager Beat Schmid and others, Flynn helped develop an instrument that collects sun and sky light, the Spectrometer for Sky-Scanning, Sun-Tracking Atmospheric Research (4STAR). Schmid began working on the original 4STAR concept at NASA's Ames Research Center before moving to PNNL in 2006.
ARM provided some funding for 4STAR, which first deployed for a field campaign in 2012 as part of ARM's Two-Column Aerosol Project (TCAP) on Cape Cod, Massachusetts. 4STAR has since spawned a set of related ground-based and airborne instruments.
Flynn supported 4STAR operation on ARM's Gulfstream-159 (G-1) research aircraft during TCAP, followed by NASA airborne campaigns over the Southeastern United States, Gulf of Mexico, Arctic Ocean, South Korea, and South Africa.
High up on the list of Flynn's most memorable work/travel moments was meeting his now-wife, Donna, in Oklahoma during the summer of 1998. Connor coordinated an ad hoc micropulse lidar intensive operational period in which Donna, then a graduate student, supported a sun photometer and micropulse lidar from the University of Arizona.
They went out to dinner at the Rusty Barrell Supper Club, a steakhouse in Ponca City, followed by a trip to Braum's for dessert. That was the start of their love story.
Connor and Donna both ended up working at PNNL, got engaged during the 2002 ARM Science Team Meeting in St. Petersburg, Florida, and married the following year. They now have three children, ages 19, 16, and 13.
New Beginnings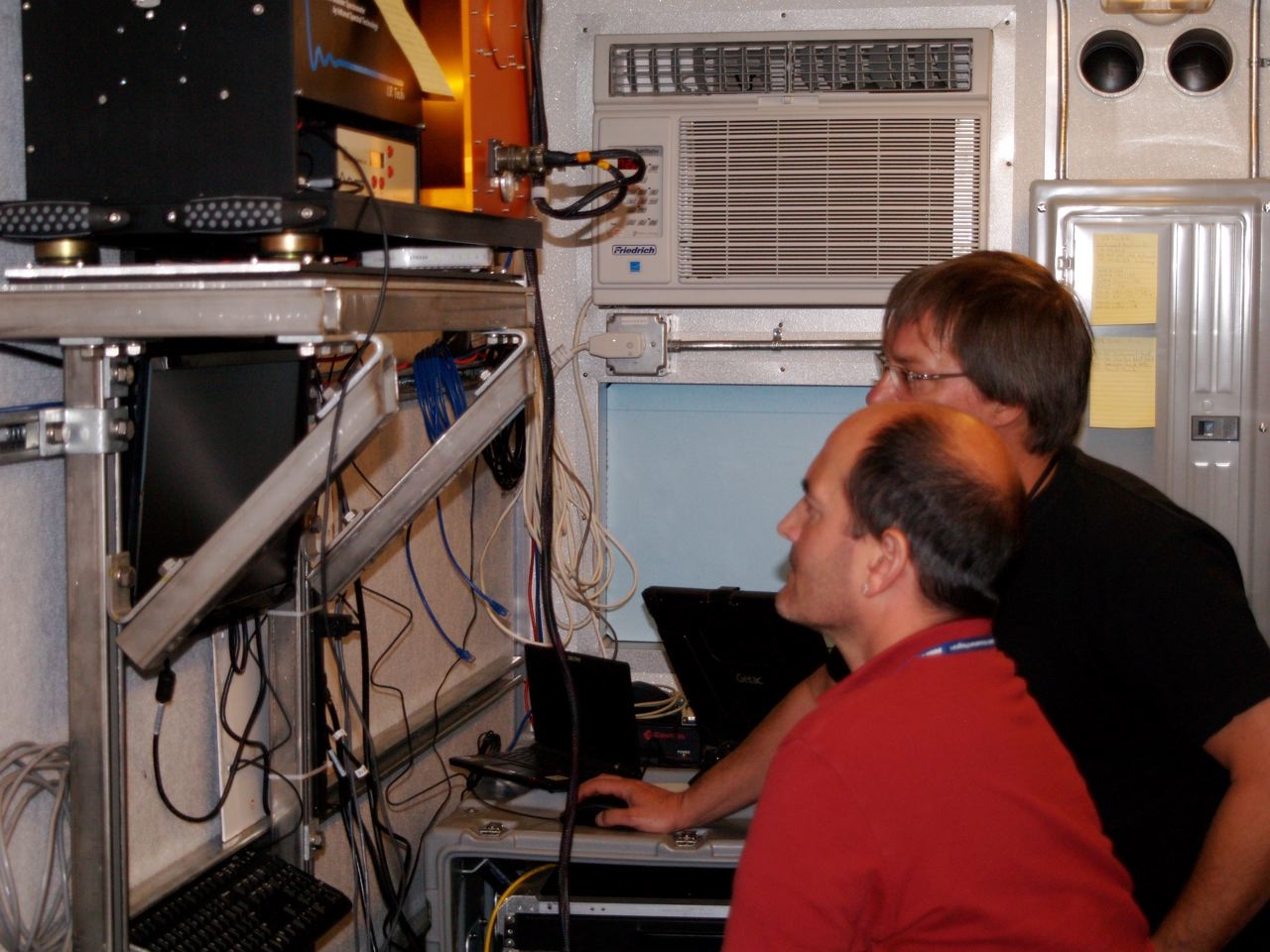 In 2019, Flynn received what turned out to be a life-changing phone call.
Jens Redemann, who had just become the director of OU's School of Meteorology, wanted another non-meteorologist to come aboard and help broaden the school's focus. He thought of Flynn, with whom he had worked on the 4STAR project while at NASA Ames.
After being at PNNL for two decades and in Washington most of his life, Flynn decided it was time to seize a new opportunity. He took the OU job and moved with his family to Oklahoma.
"I really like it," says Flynn of his university job, in which he primarily focuses on aerosol-climate interactions. He is also still deeply involved in ARM work, as is his wife, who remains a PNNL earth scientist while working remotely.
Flynn does not rule out a return to PNNL at some point—a post-retirement role, maybe—but right now, Oklahoma feels like a good fit for the family, even if his wife is wary of tornadoes after one formed over their house this year. "The next time we had any severe weather, she made sure that we actually went to the National Weather Center and went in the tornado shelters here."
Meanwhile, Flynn is settling in on the UEC as one of its eight newest members.
After beginning his term in January 2023, he became the chair of the UEC's subgroup for enhancing communication with the satellite community. Satellite scientists make up a sizable contingent at OU.
"When I went from PNNL to OU and working with NASA people and trying to get at ARM data and help them get at it, I started to see things from an outside ARM perspective that I didn't have while I was at the national lab working strictly within the infrastructure," says Flynn.
He is always thinking about how he can contribute more to the science community. He has a home lab where he often experiments with measurement techniques or more ideas for instruments.
"That's just kind of fun work for me," he says.
It turns out Hollywood's loss was atmospheric science's gain.
Read UEC profiles of current and past members.
# # #
ARM is a DOE Office of Science user facility operated by nine DOE national laboratories.