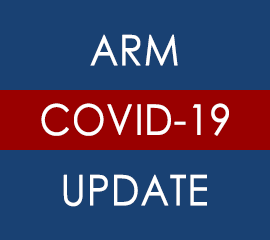 With progress being made in the effort to end the COVID-19 pandemic, travel is opening back up, and some in-person field activities are happening again at ARM sites. However, ARM continues to exercise caution when considering and approving visitor requests.
Before you make a site access request, consult with your institution to see if it has any restrictions or special travel procedures in place. For staff from DOE national laboratories, travel is still restricted to "mission-critical" activities.
Each ARM site has its own approval process, but regardless of which site you hope to visit, plan ahead and make your request early. Also, be aware that some requests may still be denied (e.g., due to the number of people onsite, type of activities, local restrictions). If your request is approved, you will need to adhere to the site's COVID safety protocol once you are onsite. If you have questions about visiting a particular site, contact the appropriate site manager.
We will continue to closely monitor the situation and update you as conditions change. Please do not hesitate to contact us if you have questions about the status of the facility.
Jim Mather
ARM Technical Director