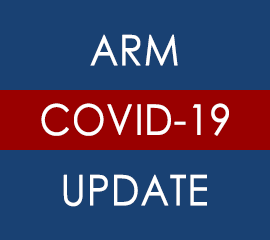 In response to the current surge in COVID-19 cases and new federal requirements and guidelines, requirements for visiting ARM sites are changing fairly rapidly with regard to masking, vaccinations, and COVID testing.
Many institutions also currently have longer-than-normal timelines for travel approval processes. For anyone wanting to visit an ARM site, please plan ahead and make your request early. Before planning your travel, please verify the latest processes for site access and consult with your institution about its travel policies. However, also be aware that policies may shift rapidly due to the current circumstances, and you may need to be somewhat flexible in your planning.
As I shared back in July, some site visit requests may still be denied (e.g., due to the number of people onsite, type of activities, local restrictions). Because requirements are changing fairly rapidly, if your request is approved, check in with the site you will be visiting close to your departure date to verify the site's COVID safety protocol.
ARM will continue to monitor the COVID situation closely and provide updates to you as conditions change. Please contact us if you have questions about the status of the facility.
Thank you for your engagement with ARM.
Jim Mather
ARM Technical Director