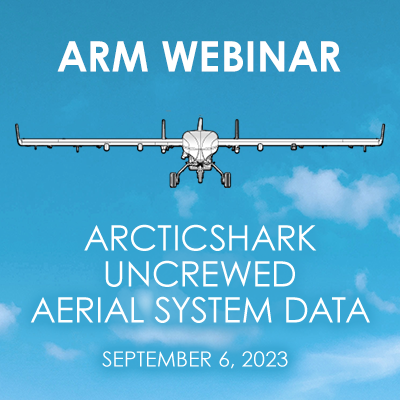 Editor's note (September 7, 2023): The ArcticShark uncrewed aerial system data webinar recording is now available for viewing.
The Atmospheric Radiation Measurement (ARM) user facility's ArcticShark uncrewed aerial system is completing a series of 2023 flights at ARM's Southern Great Plains atmospheric observatory, collecting data for the user community.
An upcoming webinar will provide information for people interested in using ArcticShark data in their research. This two-hour Zoom webinar, starting at 2 p.m. Eastern time (11 a.m. Pacific) on Wednesday, September 6, will feature:
a broad overview of ArcticShark operations and technology
available instrument payload and measurement capabilities
detail of available ArcticShark data—how to access data on ARM Data Discovery and how to integrate these data into research
science examples presented by ARM users.
Register for the ArcticShark data webinar today.
# # #
ARM is a DOE Office of Science user facility operated by nine DOE national laboratories.