New open hardware instrument images a winter's worth of snow at SAIL
Editor's note: In January 2023, the White House Office of Science and Technology Policy launched the Year of Open Science to advance national open science policies across the federal government. During the year, ARM is publishing a series of stories on work to advance open and equitable research.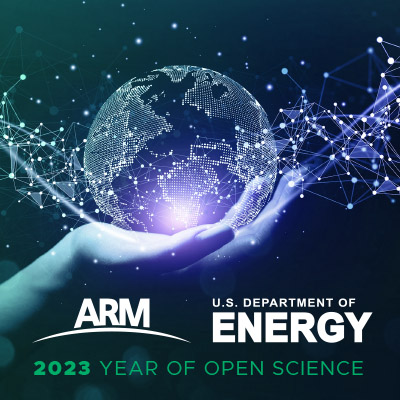 To earn money as a graduate student, Aaron Kennedy photographed snowmobile races. While surrounded by snow aiming to get the best shot of the competitors on their machines, he started to wonder how he could photograph a single snowflake.
His wondering didn't stop. It led him to develop a camera to photograph falling and blowing snow in flight, the Open Snowflake Camera for Research and Education (OSCRE).
OSCRE is an industrial camera that can shoot photos continuously for an entire winter. And, yes, when it misbehaves, Kennedy calls it a grouch, like the character who lives in a garbage can on the children's TV show "Sesame Street."
A high-speed, high-intensity LED strobe light illuminates an area for a fraction of a second, while the camera takes approximately 30 frames in a second. The camera has an internal computer that Kennedy programmed to look at the images in real time and determine which ones to save. If nothing appears in a frame, the computer deletes the file.
The camera and the strobe, which is housed in a camera casing, are positioned near each other, each aimed at the same area. This semi-open design allows the instrument to get considerably less bias from the wind than a closed design would. It also allows the camera to capture images of the blowing snowflakes regardless of the direction of their flight when they pass the camera. The snow does not have to fall vertically to be photographed.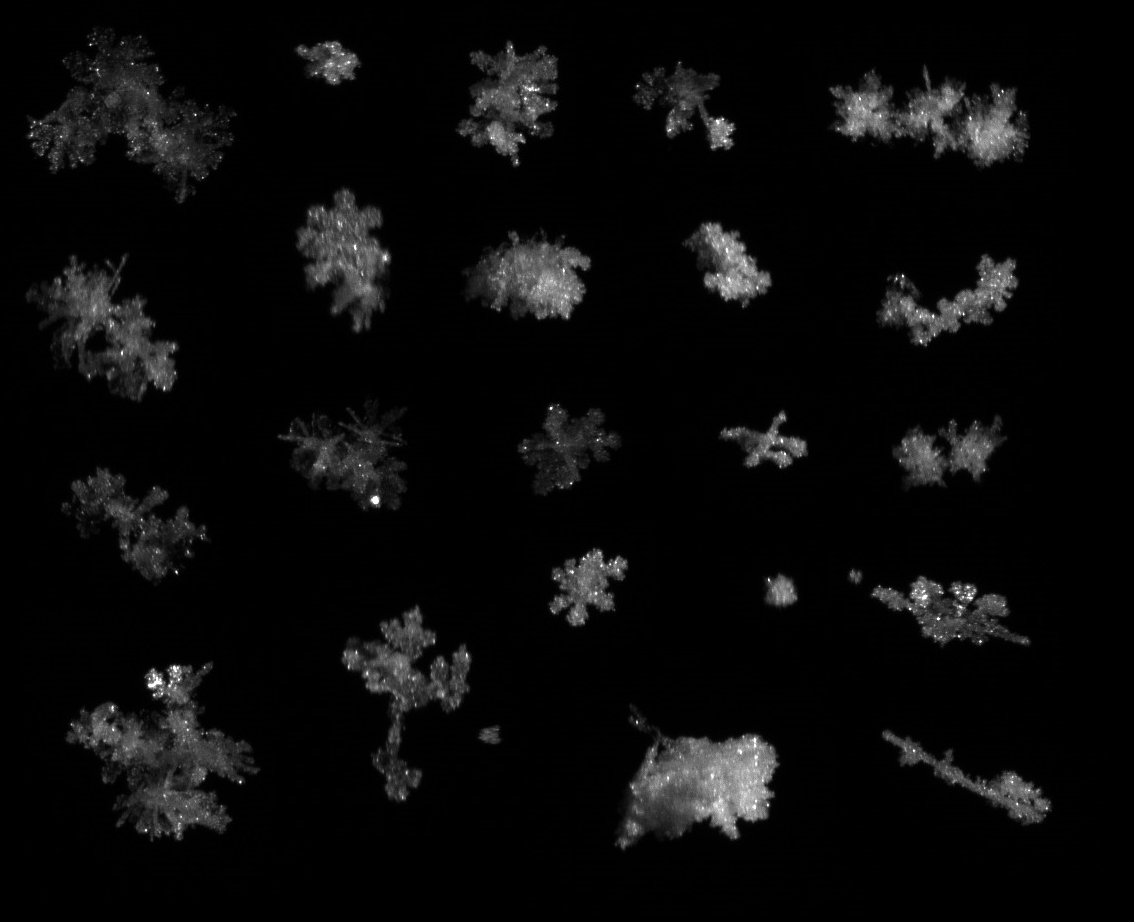 Before diving into instrument development, Kennedy did a great deal of remote-sensing analysis with radar and lidar data. He wanted ground truth, to verify what the data showed with direct observation. By capturing these snowflake images, analysts are able to confirm the story told by remote sensing.
In October 2022, Kennedy drove OSCRE to the Elk Mountain Range in the Colorado Rockies to take part in the Surface Atmosphere Integrated Field Laboratory (SAIL) campaign, conducted by the U.S. Department of Energy's Atmospheric Radiation Measurement (ARM) user facility.
Undeterred by the elevation, Kennedy and a few ARM technicians hiked up to Gothic's "Instrument Hill" packing OSCRE and lumber, built a platform, and installed OSCRE.
Not only was this OSCRE's first deployment at an ARM site, but it was also the first time Kennedy deployed it in a location where he only had remote access.
He installed a second OSCRE at nearby Kettle Ponds. With two snowflake cameras capturing images relatively close to each other, Kennedy hopes to be able to see the variability between the two sites. He will return to the Rockies in June to pick up both OSCREs at the end of the deployment.
Pros and Cons of Open Hardware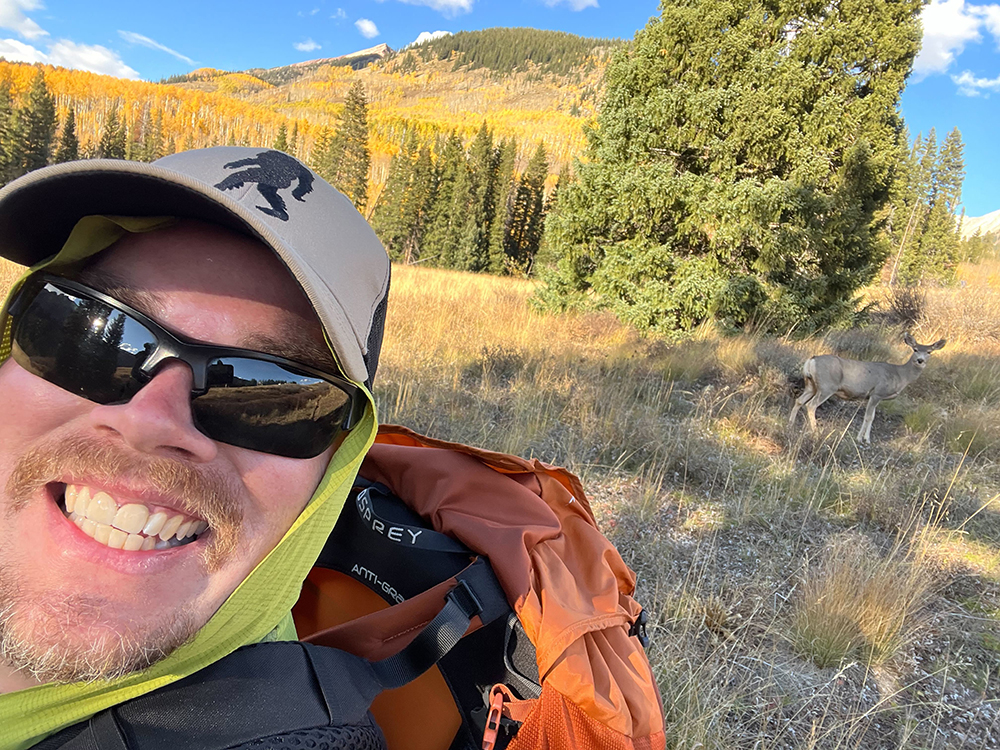 Compared to most instrumentation deployed by ARM, OSCRE is designed to affordably image snow. It costs around $5,000 for someone to build their own OSCRE. The information needed to purchase parts and build OSCRE is freely available on Kennedy's GitHub repository.
Affordability and fewer barriers to entry were benefits of the open design when creating the instrument.
Kennedy appreciates the rewards of open software, but he has seen some extra barriers to open hardware. Building hardware requires money; someone has to pay for the components. Also, a person needs skills to build the instrument.
"The question is how do we remove those barriers so it's just as usable or feasible as open software? I don't have the solutions for that yet, but we're thinking about it," says Kennedy.
A Rewarding Project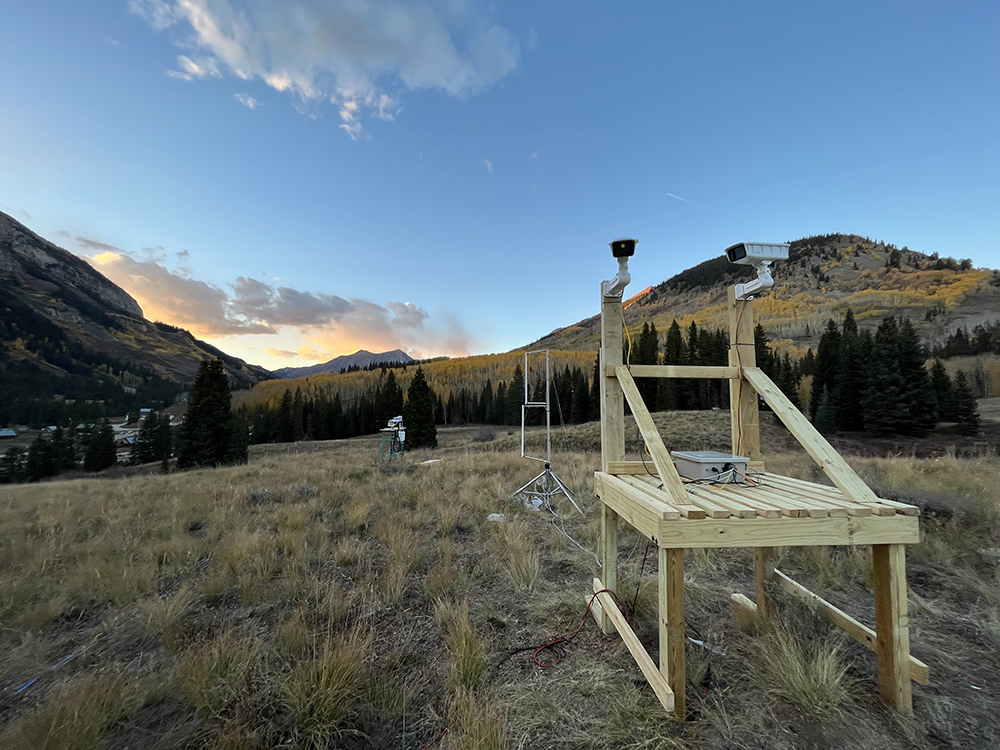 When Kennedy, a self-proclaimed tinkerer, thought about what he would need to make this project a reality, he realized he had the background required. He knew computers, how to work with them, and how to build them. He had done some electrical work and knew photography.
"It just all came together, and it's been a very rewarding project because sometimes you're in the field, sometimes you're fabricating and building things," says Kennedy. "It's a very diverse set of things you're doing to support the project, and that's the ideal workday to me, where I'm doing a bunch of different things that are all really fun."
Kennedy developed the first OSCRE with funding from a National Science Foundation Early-concept Grant for Exploratory Research (EAGER) and his employer, the University of North Dakota, where he is an associate professor in the Department of Atmospheric Sciences.
# # #
ARM is a DOE Office of Science user facility operated by nine DOE national laboratories.