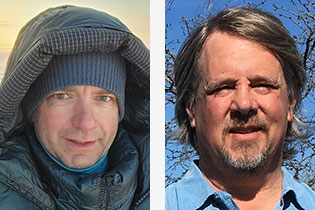 The Atmospheric Radiation Measurement (ARM) user facility's North Slope of Alaska (NSA) atmospheric observatory has a new manager, Andy Glen.
He succeeds Joe Hardesty, his co-worker at Sandia National Laboratories in New Mexico. Hardesty was the NSA manager for almost three years before retiring from ARM and Sandia in May 2022.
Glen also replaces Hardesty on ARM's Infrastructure Management Board. The board works with the U.S. Department of Energy to manage ARM, with input from the research community and ARM staff.
Glen holds a PhD in atmospheric sciences from Texas A&M University. His professional background is in aerosol and ice nucleation with a focus on experimental and measurement techniques.
In 2019, Glen joined Sandia and its weapons of mass destruction threats and aerosol science group as a principal member of the technical staff. He started managing Sandia's atmospheric science department in 2021.
Before coming to Sandia, Glen spent seven years as an environmental consultant specializing in aerosol and gaseous source and emission factor characterization, ambient monitoring, and air dispersion modeling.
While at Texas A&M, Glen conducted research at the NSA as part of the 2008 Indirect and Semi-Direct Aerosol Campaign (ISDAC). He co-authored three papers using ISDAC data.
Hardesty, a registered architect, helped with the design work for the third ARM Mobile Facility (AMF3), which was built in 2013 at Oliktok Point, Alaska. He became an official member of the ARM team at Sandia in late 2015.
From 2019 to 2021, Hardesty managed AMF3 in addition to the NSA. AMF3 has since left Alaska and is being prepared for a new deployment in northern Alabama.
Mobile Facility Staff Changes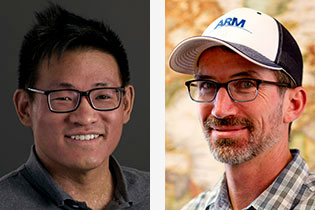 David Chu recently left the ARM team at Los Alamos National Laboratory (LANL) in New Mexico to take a new job within the lab.
Chu was the operations manager for the second ARM Mobile Facility during the 2019–2020 Multidisciplinary Drifting Observatory for the Study of Arctic Climate (MOSAiC) expedition. He also supported mobile facility field campaigns in Argentina, Norway, and the United States.
LANL's John Bilberry has taken over from Chu as the project manager for ARM's Eastern Pacific Cloud Aerosol Precipitation Experiment (EPCAPE). The EPCAPE campaign begins in February 2023 in northern San Diego, California.
Bilberry is also the project manager for the ongoing Surface Atmosphere Integrated Field Laboratory (SAIL) campaign near Crested Butte, Colorado.
Trio of New Technicians at TRACER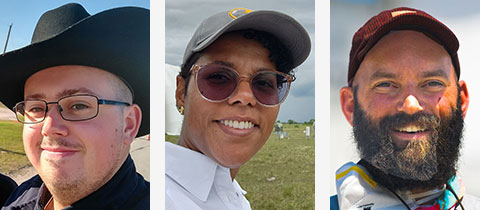 Daniel Bahrt, Ana Gabriela "Gabi" Pessoa, and Mark Spychala are new site technicians with Hamelmann Communications supporting the TRacking Aerosol Convection interactions ExpeRiment (TRACER) near Houston, Texas.
Bahrt joined the ARM Mobile Facility team for TRACER in June 2021. He graduated from the University of Houston in May 2019 with a bachelor's degree in mechanical engineering technology.
Pessoa graduated summa cum laude in May 2022 with a bachelor's degree in electrical power engineering technology from the University of Houston.
Before joining Hamelmann Communications in February 2022, Spychala worked for almost four years as a meteorological field engineer for the Army Research Laboratory at White Sands Missile Range in New Mexico. He has a bachelor's degree in atmospheric sciences and meteorology from Valparaiso University in Indiana.
Bahrt, Pessoa, and Spychala previously worked with James Flynn, a TRACER co-investigator and research associate professor at the University of Houston.
Bahrt and Pessoa were student research technicians under Flynn. After graduation, Bahrt worked with Flynn for another year.
As an undergraduate at Valparaiso, Spychala partnered for a summer with Flynn's lab at the University of Houston. When Spychala was a research scientist at St. Edward's University in Austin, Texas, from 2017 to 2018, he teamed up with Flynn to develop an atmospheric sounding instrument that measures sulfur dioxide on a free-release balloon platform. A paper they co-wrote about the instrument has been accepted by the journal Atmospheric Measurement Techniques.
Former Biologist Joins SAIL Technician Team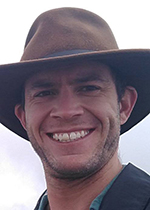 Hamelmann Communications has a new technician, Travis Guy, at the SAIL ARM Mobile Facility site in Gothic, Colorado.
Guy previously worked for the Arizona Game and Fish Department as a senior wildlife biologist. He was also a lab manager and environmental specialist with the U.S. Antarctic Program and a NOAA technician at Summit Station in Greenland.
Guy has a master's degree in zoology from the University of Florida. For his master's thesis, he studied the effect of large-animal extinction and climate change on pollination networks in East African savannas.
New Mentor Busy in the Field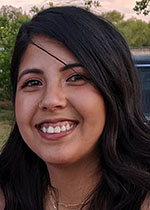 Gabbi Whitson recently became the associate mentor for ARM's tethered balloon systems. (ARM instrument mentors calibrate and assess the status of instruments they oversee.)
Employed by Sandia, Whitson is helping with tethered balloon system flights for SAIL and TRACER. In December 2017, she graduated with a bachelor's degree in geography and environmental sciences from the University of New Mexico.
ARM welcomes Glen, Bilberry, Bahrt, Pessoa, Spychala, Guy, and Whitson to their new roles. ARM also thanks Hardesty and Chu for their contributions to the facility.
# # #
ARM is a DOE Office of Science user facility operated by nine DOE national laboratories.