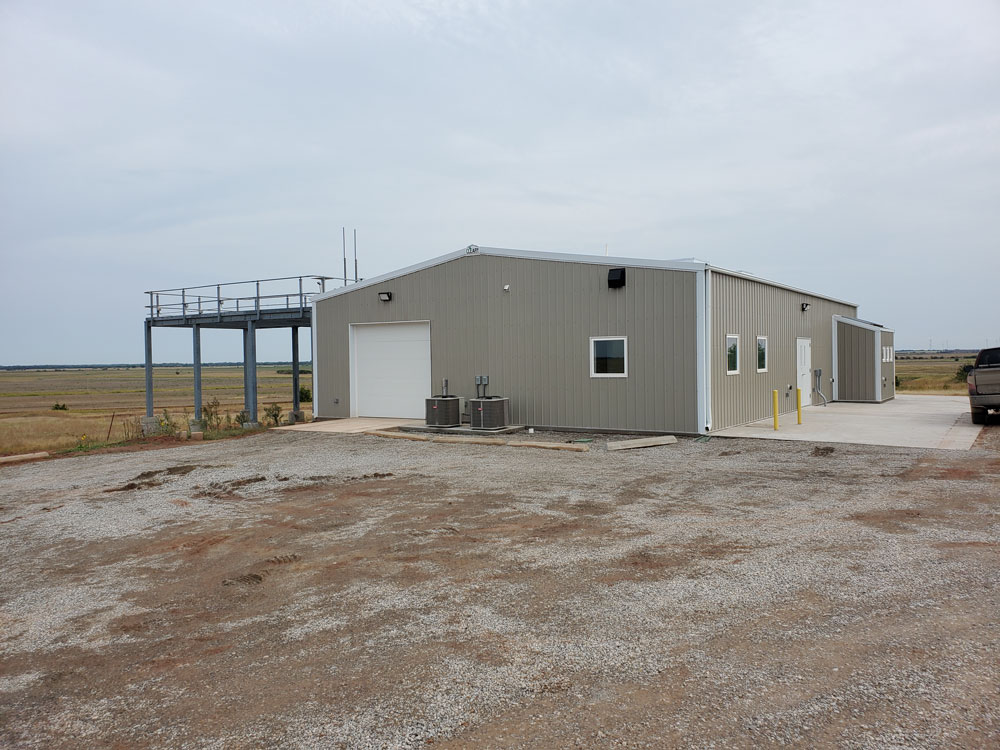 Researchers visiting the Atmospheric Radiation Measurement (ARM) user facility's Southern Great Plains (SGP) Central Facility have a new building for their instruments.
The new Guest Instrument Facility, which became operational in September 2021, has already hosted its first field campaign.
On October 1, the Characterizing New Particle Formation and Growth campaign began at the SGP. The lead scientist is Eleanor Browne, an assistant professor at the University of Colorado, Boulder, and a fellow with the Cooperative Institute for Research in Environmental Sciences.
The team's equipment included mass spectrometers to measure the concentration of gas-phase bases (e.g., ammonia and amines) and the chemical composition of ambient ions. These measurements, together with SGP data, will help researchers learn more about how different chemical processes affect particle growth.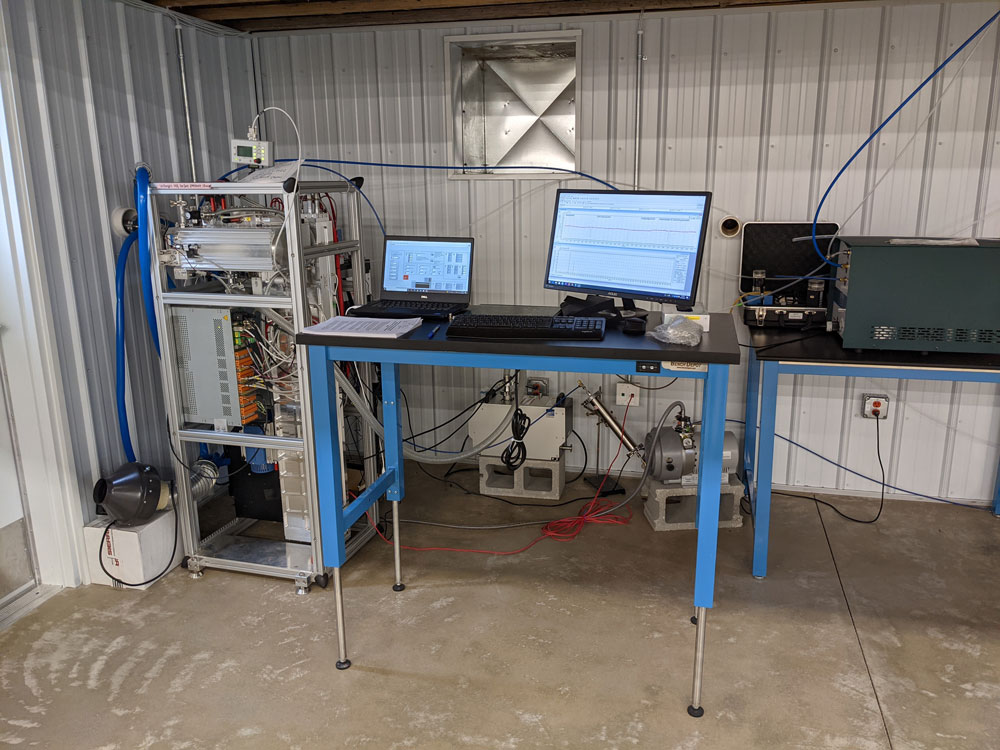 The campaign team moved its start date from May 2020 because of the COVID-19 pandemic. After a month in the guest facility, also known as the GIF, Browne's team is scheduled to return to the SGP in April 2022.
The new facility is 2,800 square feet, roomier than the 1,440-square-foot triple-wide trailer that it replaced. Features of the new building include:
space for larger or vertically pointing instruments, such as lidars
a garage door for moving equipment in and out of the facility
water purification systems for users to get deionized or distilled water
a restroom and kitchenette.
Before more researchers visit in spring 2022, work on the guest facility will resume, including the addition of a tornado shelter.
A dedicated stack for aerosol instruments will be added to the facility after the TRacking Aerosol Convection interactions ExpeRiment (TRACER) ends in Texas in fall 2022. The stack is being used for TRACER.
Pair of Extended Facilities Removed
In fiscal year 2021, ARM ceased operations of two SGP extended facilities: E31 (Anthony, Kansas) and E38 (Omega, Oklahoma). ARM removed instruments from both sites and restored the land for the owners.
As with all previously removed extended facilities, data from E31 and E38 remain available in the ARM Data Center.
For the list of current and removed SGP facilities, please see the SGP Locations page.
# # #
ARM is a DOE Office of Science user facility operated by nine DOE national laboratories.