Editor's note: The last day for data collection from Oliktok Point, Alaska, was June 15, 2021.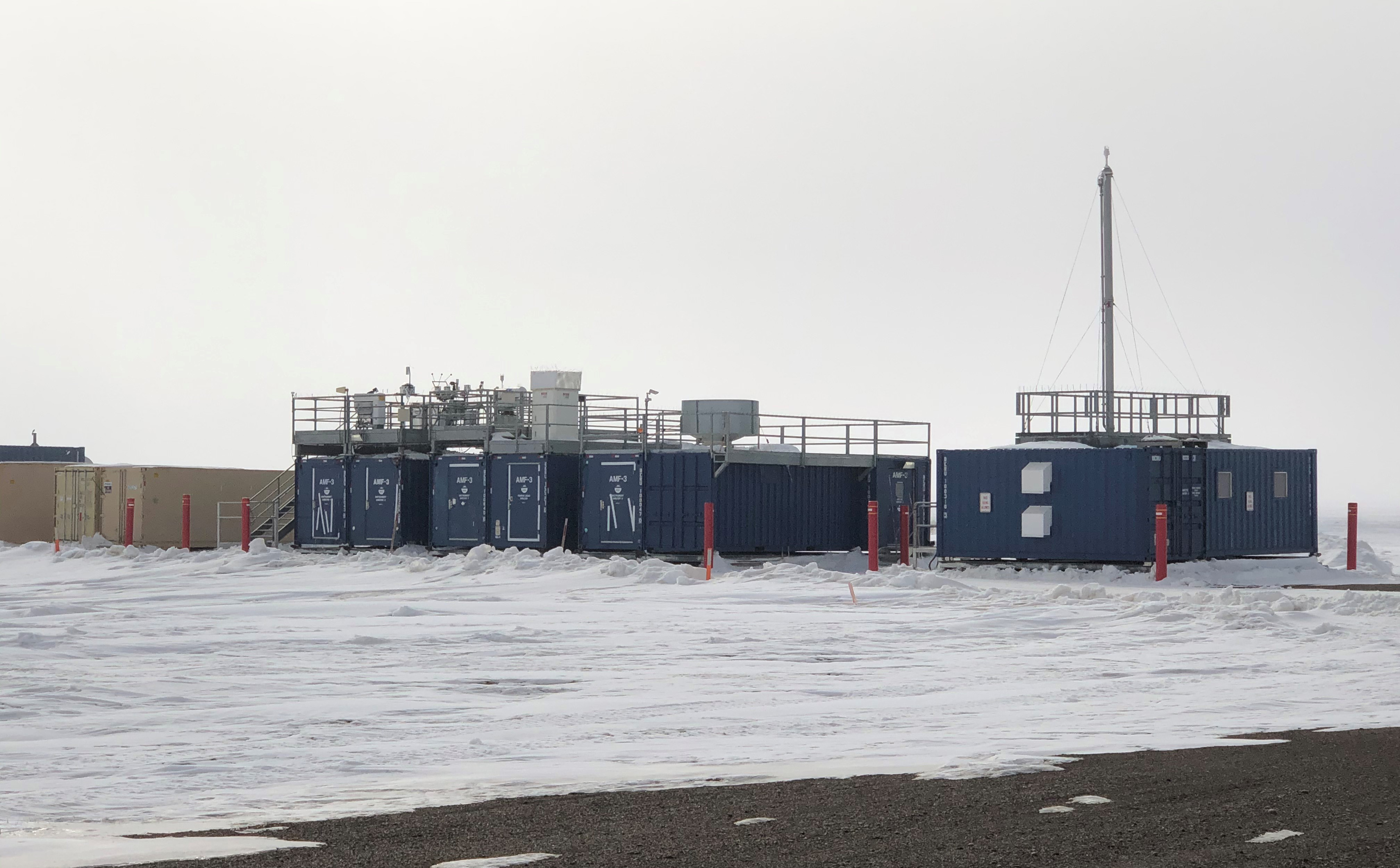 On June 1, 2021, the Atmospheric Radiation Measurement (ARM) user facility will begin to cease operations of the third ARM Mobile Facility (AMF3) after almost eight years at Oliktok Point, Alaska.
Please note: ARM plans to stop collecting data at Oliktok Point as of June 1. However, data from Oliktok—as with all previous ARM Mobile Facility deployments—will remain freely available in the ARM Data Center.
The current timeline calls for AMF3 to be fully moved out of Oliktok by the end of August 2021. After moving from Oliktok, AMF3 will undergo preparations for its next extended deployment, in the Southeastern United States. The AMF3 site in the Southeast is expected to be operational and collecting core baseline instrument data in March 2023.
Originally scheduled for a five-year deployment in Alaska, AMF3 became operational at Oliktok in September 2013. In addition to collecting continuous ground-based data, the deployment has had access to special-use airspace, allowing for flights of uncrewed aerial systems and tethered balloon systems.
ARM's North Slope of Alaska sites at Oliktok and Utqiaġvik (formerly Barrow) have provided important atmospheric data for researchers wanting to better understand conditions in the rapidly changing Arctic. An upcoming ARM article will share more about the science highlights from the Oliktok deployment. The fixed Utqiaġvik site will keep operating after the Oliktok deployment ends.
A site science team led by Brookhaven National Laboratory in New York is providing guidance to ARM for the upcoming AMF3 deployment in the Southeast. The new AMF3 site will be determined in fall 2021.
Sandia National Laboratories in New Mexico will continue to manage AMF3 after it moves to the Southeast.
# # #
ARM is a DOE Office of Science user facility operated by nine DOE national laboratories, including Sandia National Laboratories.