Andre Watson joins ARM Aerial Facility to oversee aircraft maintenance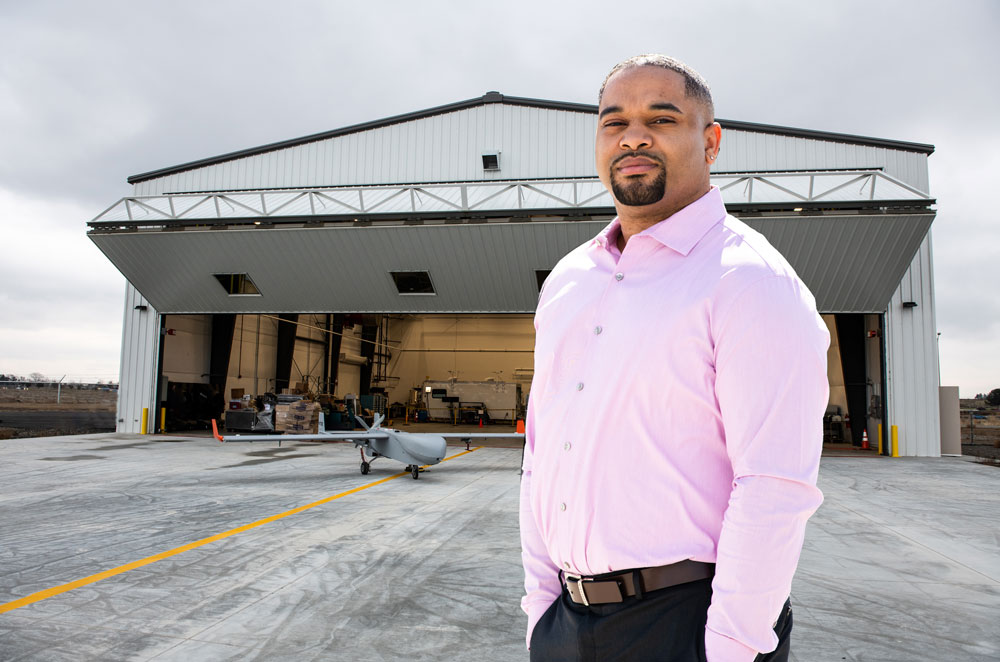 After starting his new job remotely at the close of 2020, Andre Watson has joined the Atmospheric Radiation Measurement (ARM) Aerial Facility (AAF) team at Pacific Northwest National Laboratory (PNNL) in southeastern Washington state.
With the expected arrival of the AAF's Bombardier Challenger 850 research aircraft just one year away and crewed aircraft operations resuming soon after, Watson will oversee maintenance operations for the new research aircraft.
According to AAF Manager Beat Schmid, who is also a manager at PNNL, Watson brings extensive experience with Bombardier that helps make him "a fantastic fit" for ARM. "Andre is not only an experienced aircraft maintenance technician with a great familiarity with the Bombardier airframe, but he brings a high level of professionalism and passion to help ARM meet and exceed our safety and reliability objectives."
A native of northern New Jersey, Watson attended the Aviation Institute of Maintenance (AIM) Teterboro (formerly known as Teterboro School of Aeronautics) in New Jersey. Soon after graduating in 2004, he began his career with Bombardier Flexjet in Teterboro as an aircraft maintenance technician/quality assurance inspector. He later moved south to Atlanta, Georgia, where he was an aircraft maintenance technician for Medway Air Ambulance Inc. and, later, again for Bombardier.
Along the way, Watson earned vital Federal Aviation Administration certifications in airframe, power plant, and inspection authorization.
"I've built my career through a variety of roles within aviation, primarily on Bombardier aircraft at companies large and small," says Watson. "This is a great opportunity. The ARM Aerial Facility has a unique and important mission. I'm looking forward to using my skills and experience to help make AAF operations as safe and reliable as possible. My job is to make sure ARM's aircraft is mission ready."
Between now and next year, Watson is focused on gearing up for the new jet's arrival. "There's a lot of planning to do as we equip the AAF hangar for maintenance, complete all required technical training for the aircraft, and acquire all the ground support equipment required for the Challenger 850's future operations."
# # #
ARM is a DOE Office of Science user facility operated by nine DOE national laboratories, including Pacific Northwest National Laboratory.