ARM radiometer mentor is now deputy project manager for the Baseline Surface Radiation Network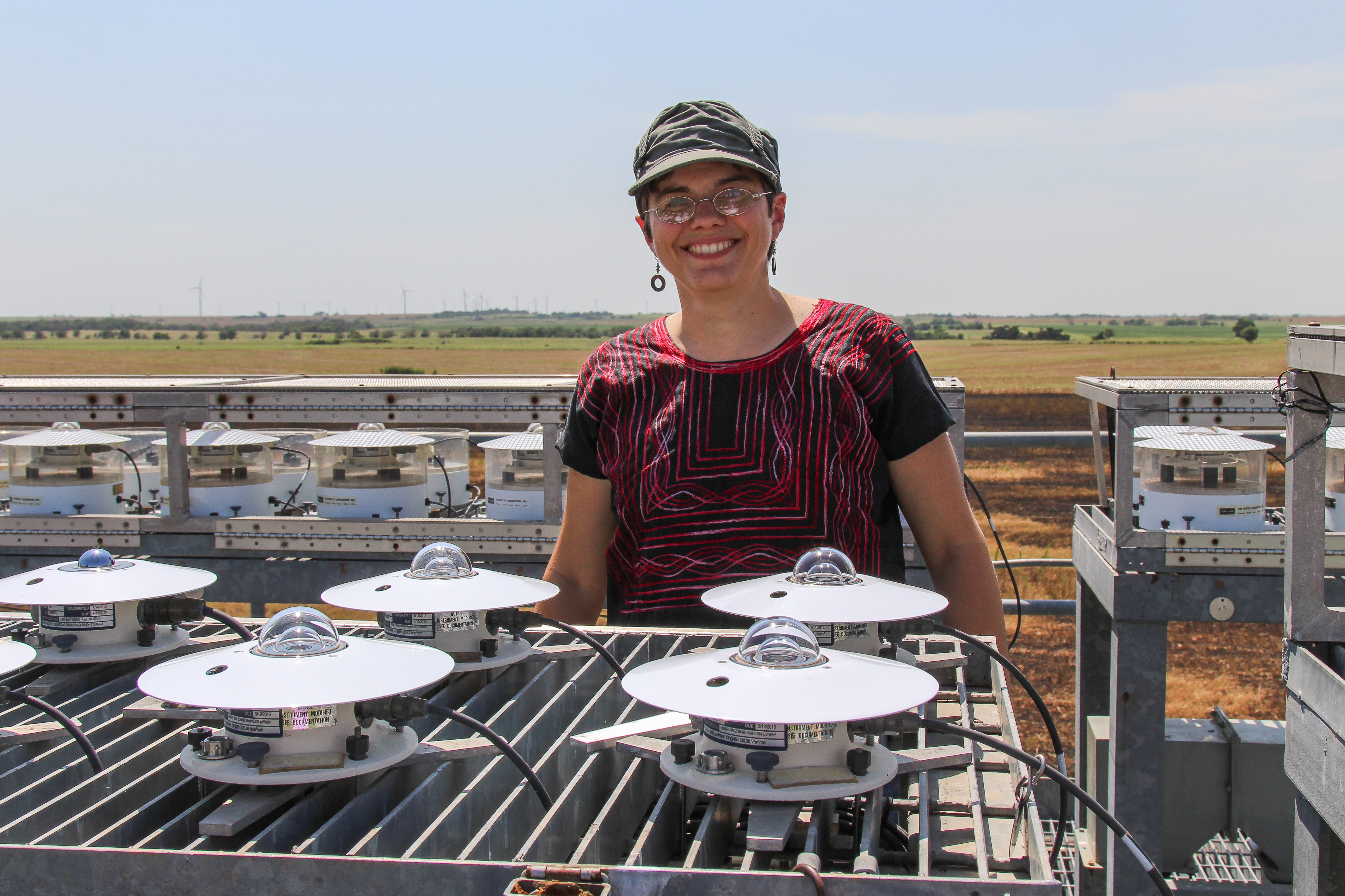 Laura Riihimaki's radiation expertise is in high demand these days.
Riihimaki is an instrument mentor for the Atmospheric Radiation Measurement (ARM) user facility, overseeing radiometer systems that go on ships and aircraft. She is also a research scientist with the Cooperative Institute for Research in Environmental Sciences (CIRES)/NOAA Global Monitoring Laboratory in Boulder, Colorado.
In the fall of 2020, Riihimaki accepted an additional role, becoming the deputy project manager for the Baseline Surface Radiation Network (BSRN).
BSRN is under the World Climate Research Programme and the Global Energy and Water Cycle Exchanges project. Within BSRN, scientists review and update radiation data standards to make sure that the highest-quality measurements are being collected with current technologies.
Data from member networks that meet these standards are archived and made freely available through BSRN's central archive, the World Radiation Monitoring Center.
Riihimaki is the BSRN site scientist for ARM's Southern Great Plains and Eastern North Atlantic atmospheric observatories, which contribute data to the BSRN archive. More than 60 sites around the world currently contribute data.
Ground-based measurements, such as those from ARM and other BSRN sites, help validate satellite and model estimates of changes in radiation at the Earth's surface.
Value Added
" … ARM provides a lot of value added in the way that we provide our measurements to the user community, and that, I think, is a great model for other organizations like BSRN to use."
In her new role, Riihimaki is working with BSRN Project Manager Christian Lanconelli to help coordinate future BSRN activities. Lanconelli is at the European Commission's Joint Research Centre in Ispra, Italy.
Coming up in 2021 is BSRN's scientific review and workshop, held every two years. During this meeting, attendees review the state of the technology and the science, and they evaluate potential new BSRN sites. Attendees also receive status reports from working groups focused on areas of interest such as infrared, data quality, and cold climate issues.
"Within this community of scientists, they push the field forward and make sure that the measurements are as useful as possible," says Riihimaki.
To better serve satellite, modeling, and other scientific communities, BSRN would like to venture deeper into the development of value-added data products—an area in which Riihimaki is well versed.
From 2013 to 2019, Riihimaki was an ARM translator, developing value-added products to make radiometer and lidar data more useful. She oversaw products such as Cloud Type Classification, Doppler Lidar Profiles, and Microwave Radiometer Retrievals.
Riihimaki also served as ARM's lead translator from 2016 to 2018—experience that undoubtedly will be an asset to BSRN as it creates a working group to further explore value-added products.
"It's really variable," says Riihimaki of how organizations process data once they are collected. "Some folks just take the measurements. And so, ARM provides a lot of value added in the way that we provide our measurements to the user community, and that, I think, is a great model for other organizations like BSRN to use."
Taking the Reins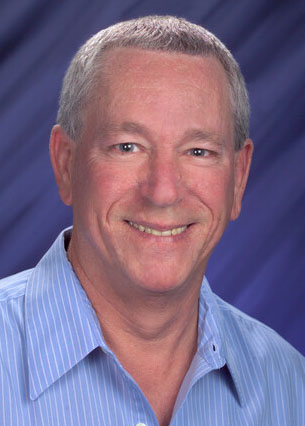 Riihimaki absorbed much of her knowledge over the years through close work with Chuck Long, BSRN's project manager from 2014 to 2018. Long was also a fixture within ARM as a site scientist and radiometry expert, developing the Radiative Flux Analysis (RADFLUXANAL) and Data Quality Assessment for ARM Radiation Data (QCRAD) value-added products.
As a graduate student analyzing long-term solar irradiance measurements from the University of Oregon Solar Monitoring Network, Riihimaki connected with Long, then at Pacific Northwest National Laboratory (PNNL) in Washington state. She continued to collaborate with Long after she joined PNNL's staff in 2008, both within ARM and as co-authors on several papers.
Long moved to CIRES/NOAA in 2015 and worked there until his retirement at the end of 2018. When he retired, he asked Riihimaki to take on some of his work.
In early 2019, Riihimaki left PNNL for CIRES/NOAA, just months before Long died of cancer.
"Inheriting responsibility for how Chuck processed data is an opportunity to help continue some really useful analysis techniques with folks who are following on with that work," says Riihimaki. "And that's something that BSRN is interested in doing—processing their data using automated quality control and clear-sky codes."
A Greater Reach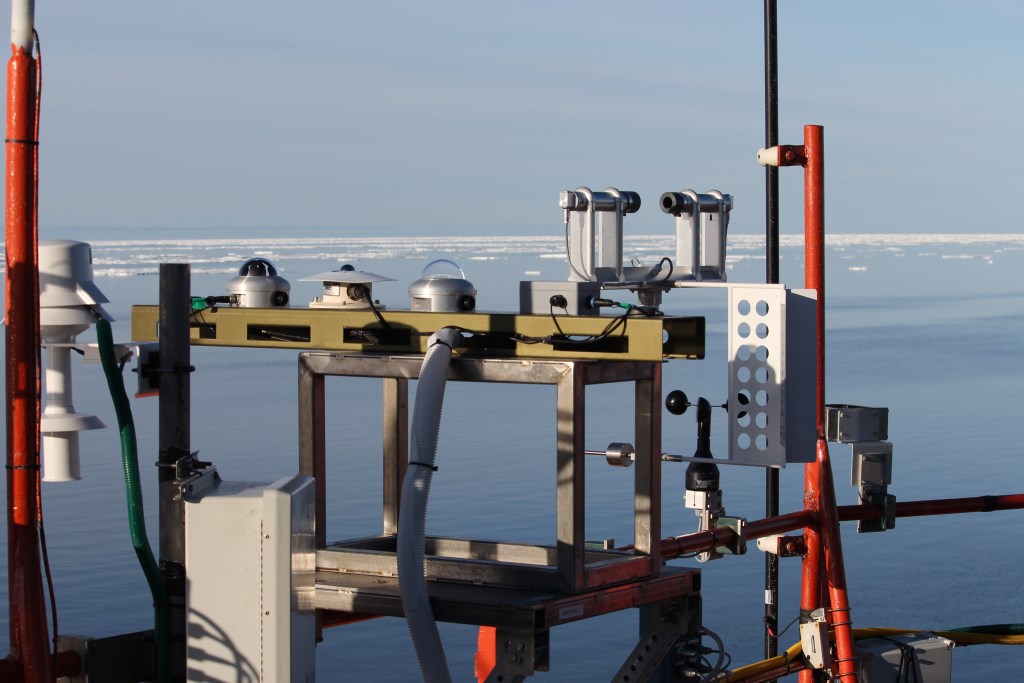 Riihimaki and BSRN are also interested in building relationships with the ocean community.
In September 2020, Riihimaki presented during a virtual workshop put on by the Intergovernmental Oceanographic Commission of UNESCO.
As part of the Evolving and Sustaining Ocean Best Practices System Workshop IV, Riihimaki was an invited speaker during the Surface Radiation Community Consultation Working Group session. She discussed instrumentation as well as methods that ARM uses to correct data for moving platforms.
"It's a nice combination of the ship and aircraft work that I do in ARM, and also the BSRN and high-quality, long-term measurements that are done over the land," she says.
Riihimaki is a co-author of the working group's workshop report, which is in press. Upon publication, it will be in the Ocean Best Practices System repository. The group will also work to produce a peer-reviewed paper on best practices for obtaining the highest-quality radiation measurements possible over oceans.
# # #
ARM is a DOE Office of Science user facility operated by nine DOE national laboratories.