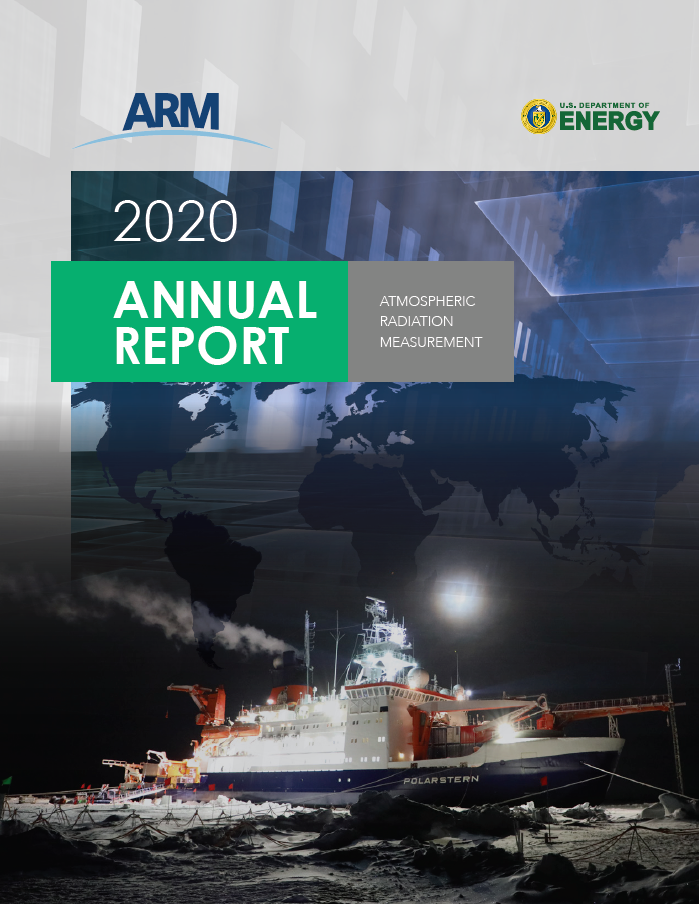 The Atmospheric Radiation Measurement (ARM) user facility's latest annual report is now available for you to view online. In addition to story briefs summarizing fiscal year 2020 (FY2020), the report contains striking images from contributors within and outside ARM.
The report includes an overview of ARM, featured field campaigns conducted during FY2020, user research results, ARM infrastructure achievements, and data product announcements. Also, there are updates on past ARM field campaigns that continue to generate papers and other publications.
Read the technical director update to learn how ARM navigated challenges associated with the COVID-19 pandemic while continuing to augment its scientific impact.
ARM is a DOE Office of Science user facility operated by nine DOE national laboratories.