Aerial facility moves into 18,000-square-foot hangar in Pasco, Washington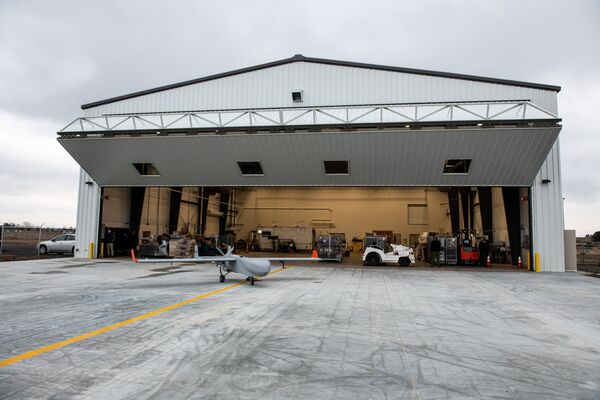 Next year, the Atmospheric Radiation Measurement (ARM) Aerial Facility (AAF) will welcome its new research aircraft to its home base in Pasco, Washington. The jet is currently being modified from a passenger jet to a research aircraft.
Preparations for the Bombardier Challenger 850's planned arrival reached a significant milestone in August 2020, when the AAF took occupancy of a new hangar at the Tri-Cities Airport Business Center.
The Challenger 850 research aircraft brings greater capabilities for ARM users than the now-retired Gulfstream-159 (G-1), which called an old, cozy hangar in Pasco home for years.
There was an obvious need for the new 18,000-square-foot hangar, custom-built to AAF requirements, says AAF Manager Beat Schmid.
"Our old hangar was a World War II-era wooden structure that could barely fit the G-1," explains Schmid. "We not only needed a larger hangar to accommodate a new jet, but we also needed one built to meet aircraft maintenance requirements—and for full AAF operational needs."
More Time in the Air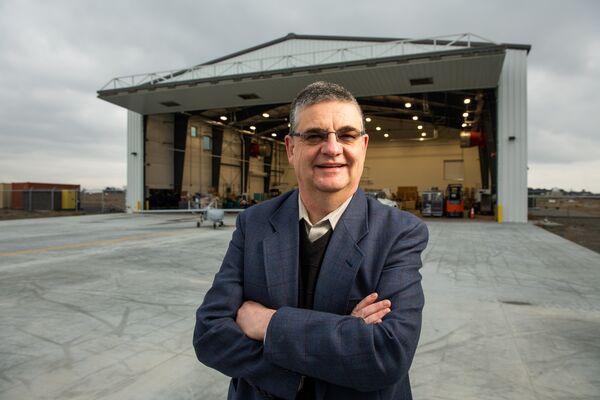 AAF Operations Manager Jason Tomlinson notes that the old hangar sometimes contributed to canceled G-1 test flights.
"It was very frustrating for both us and for ARM users," says Tomlinson, who also leads the AAF's engineering efforts. "When wind conditions picked up above 15 miles per hour, it became dangerous to angle the old G-1 out of the hangar. As a result, we often had users who traveled all the way here only to wait for winds to die down."
This is not an issue with the new hangar, says Tomlinson. "I think the ARM community will be much happier."
In addition to room for the Challenger 850, the hangar features a state-of-the-art lab area and test bench for the care, maintenance, and calibration of the AAF's suite of sensitive aerial instrumentation and guest instruments.
Before a field campaign, explains Tomlinson, ARM users often travel to Pasco to bench-test their instruments and watch over the integration of the equipment onto the aircraft. They also evaluate their instruments' performance during test flights in environmental conditions similar to the field campaign location.
"During these flights, we 'shake down' the instruments to ensure they will ultimately provide ARM users the observational data they need for their research," says Tomlinson.
A Better Home for Aircraft and Scientists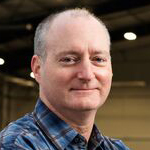 In addition to aircraft storage and maintenance, the new hangar has dedicated space for the ArcticShark, an unmanned, fixed-wing (22-foot wingspan) aerial system. The ArcticShark is designed to collect atmospheric data at altitudes up to 18,000 feet (5,500 meters) and for flights of up to eight hours.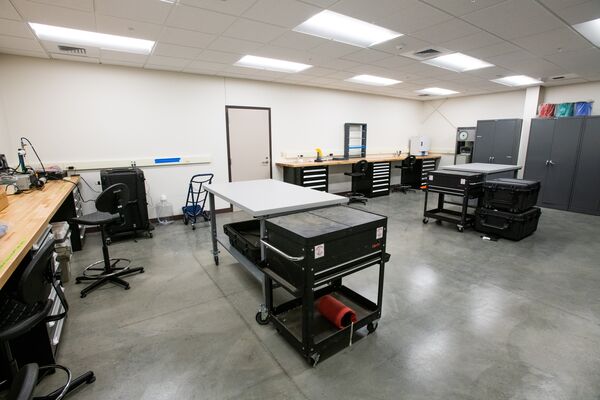 The AAF's hangar is much more than a place to park and maintain an aircraft, says Tim McLain, who oversees the AAF's flight operations. "I've been to the old hangar, and it's night and day. This facility is modern, and more importantly, it allows us to perform required maintenance to the highest standards."
The new hangar also offers office space for AAF staff and a dedicated area for visiting scientists to meet with the AAF team and plan test flights and the aerial components of upcoming campaigns.
On the Horizon
Once the Challenger 850 taxis to its new home hangar for the first time, the AAF team will begin installing instrumentation and testing the new jet. Pilots and maintenance staff will be trained, and by mid-2023, ARM's new research aircraft will be ready for its first science mission.
"It has been a lot of work and planning—and there is still more to do—but we're excited about the 850's arrival, and I know that ARM users are also excited," concludes Tomlinson.
# # #
ARM is a DOE Office of Science user facility operated by nine DOE national laboratories, including Pacific Northwest National Laboratory.