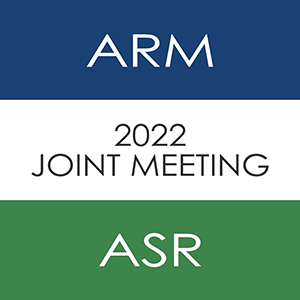 You can still register for the 2022 Joint Atmospheric Radiation Measurement (ARM) User Facility/Atmospheric System Research (ASR) Principal Investigators (PI) Meeting.
The joint meeting will take place from October 24 to 27 at the Hilton Rockville in Rockville, Maryland, with some hybrid elements. Registration has reopened on the meeting website for both in-person and online attendees. Also, those who have registered can make changes to their registration.
This meeting will bring together ASR researchers, ARM users, and ARM infrastructure members to review progress and discuss scientific priorities for ASR research and the ARM user facility.
Plenary, breakout, and poster sessions are scheduled for the 2022 meeting. Remote attendees can listen to and present remotely in the plenary and breakout sessions and submit virtual posters.
General meeting sessions are scheduled from 1:30 p.m. Eastern time Monday, October 24, through 5 p.m. Eastern time Thursday, October 27. The ARM Infrastructure Management Board and the ASR national laboratory Science Focus Area projects will meet Monday morning. A lunchtime session for new ASR PIs will also be held Monday before the start of the general sessions. The full agenda is available on the meeting website.
If you still need to register, please note: Due to U.S. Department of Energy (DOE) conference restrictions, all DOE national laboratory employees and subcontractors must receive approval from their laboratory point of contact before registering for the meeting.
A nominal registration fee is required for remote attendees, but it is less than the in-person registration fee.
The hotel room block deadline has passed.
In-person and virtual poster assignments can be found here. To upload your virtual poster for the meeting, search for your poster on the Upload Poster PDF page.
Last year, we created these templates to help with being readable in a virtual poster format, including guidance on font sizes, to help make your virtual poster a success.
If you are creating printed posters, you may want to use one of the templates below. The poster boards this year will accommodate two 48″x48″ posters, side by side. Please design your posters to be no more than 48″ wide.
# # #
ARM is a DOE Office of Science user facility operated by nine DOE national laboratories.