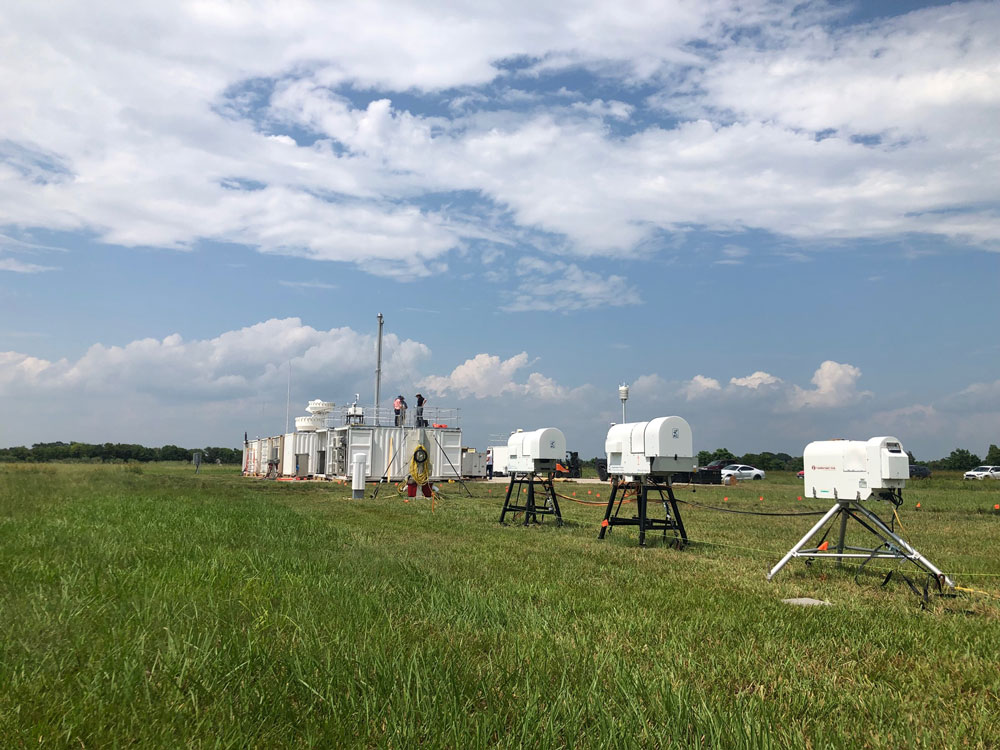 The American Meteorological Society (AMS) will host a virtual short course based around data from the TRacking Aerosol Convection interactions ExpeRiment (TRACER). The Atmospheric Radiation Measurement (ARM) user facility is conducting the yearlong TRACER field campaign through September 2022 in the Houston, Texas, area.
The short course is scheduled from 11 a.m. to 3 p.m. Eastern time Tuesday, January 18, and will be held over Zoom.
Registration has been extended on the AMS website to 11:59 p.m. Eastern on Friday, January 7.
This short course will provide participants with an overview of the ARM facility and engage them through a series of interactive exercises on how to use ARM observational data for research and take advantage of other ARM facility resources. Instructors are ARM Technical Director Jim Mather, TRACER Principal Investigator Michael Jensen, and ARM Data Services Manager Giri Prakash.
Please note: There is a cap of 50 participants for the short course.
View the full course description and registration details.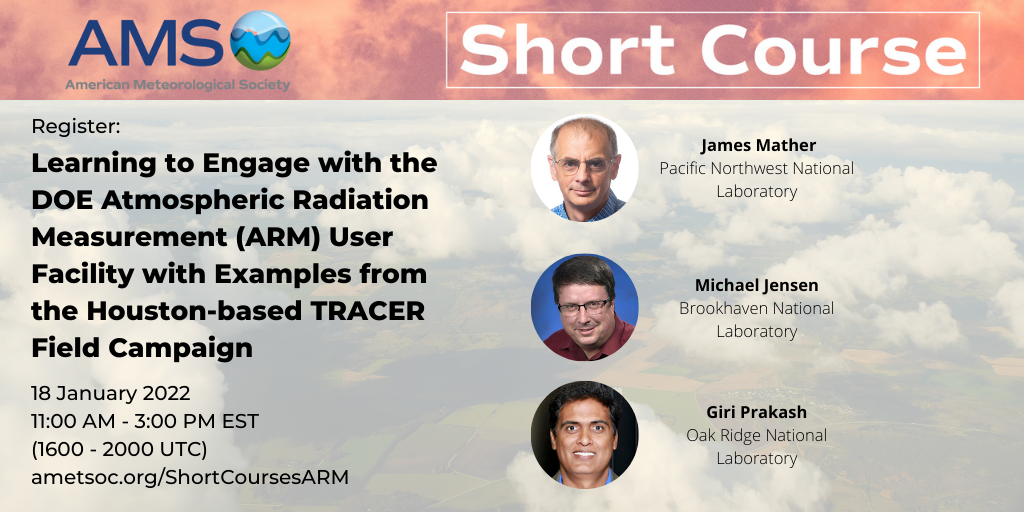 # # #
ARM is a DOE Office of Science user facility operated by nine DOE national laboratories.