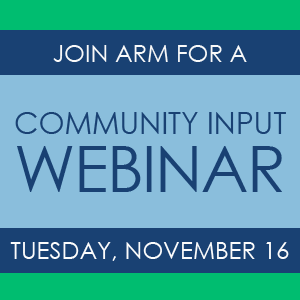 The Atmospheric Radiation Measurement (ARM) user facility will soon implement a new mechanism to collect and manage requests from the science community for measurement and data needs. Learn about this new mechanism during a 90-minute webinar starting at 3 p.m. Eastern time Tuesday, November 16. Registration is now open for the Zoom webinar, which will be led by ARM Technical Director Jim Mather.
ARM recently published an updated Decadal Vision that outlines opportunities for ARM to amplify its impact on atmospheric research. With the Decadal Vision document published, the next step is to develop a series of implementation plans to advance specific activities such as the implementation of new measurements, data analysis projects, or model-oriented projects.
ARM wants to hear from the science community as it selects development projects so it is developing a new mechanism for soliciting ideas from the community. In this webinar, Mather will provide a short overview of the updated Decadal Vision and then an overview of the process ARM plans to use to solicit and review input from the community.
Register for the community input webinar.
# # #
ARM is a DOE Office of Science user facility operated by nine DOE national laboratories.