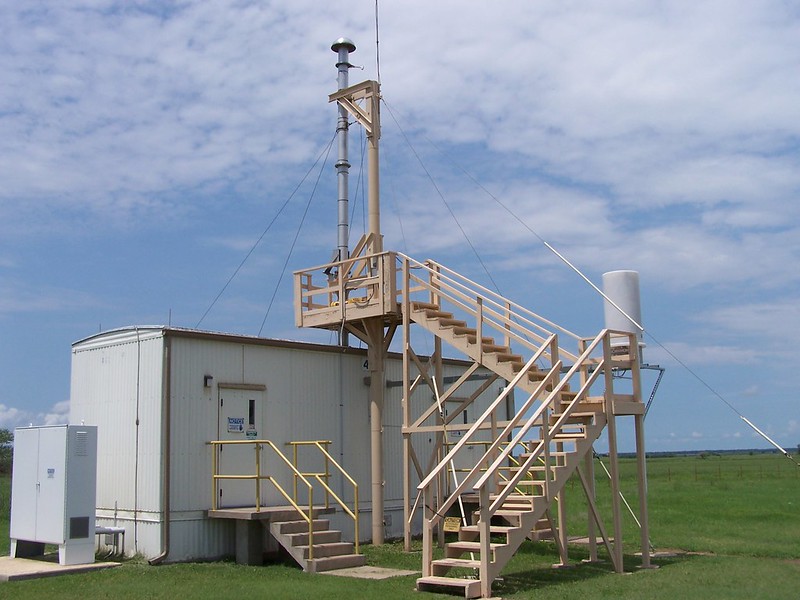 A new principal investigator data set contains about five years of best-estimate cloud condensation nuclei (CCN) spectra from the Atmospheric Radiation Measurement (ARM) user facility's Southern Great Plains atmospheric observatory.
CCN spectra span a wide water supersaturation range (0.0001% to about 30%), which is not measurable by CCN instrumentation alone. The new data product combines merged aerosol size distribution data with measurements of aerosol hygroscopicity from the humidified tandem differential mobility analyzer. (Hygroscopicity—the ability of a particle to take up moisture from the environment—is important for understanding CCN formation.) The product also incorporates measured CCN distributions over a limited water supersaturation range.
To resolve discrepancies between the measurements, the product uses nephelometer and aerosol chemical speciation monitor data as quality control measures.
Scientists can use the new merged data product to analyze trends and choose CCN data for the initialization of models specific to the Southern Great Plains region and for specific seasons and times of day.
Available data are from January 5, 2009, to December 19, 2013. The data have a 45-minute time resolution.
Data are bundled into netCDF files with separate files for each day in Coordinated Universal Time (UTC). Each file contains variables with units and long names, in addition to full data for that day.
Access the data in the ARM Data Center. (Go here to create an account to download the data.)
More information about the data product can be found in the README documentation. For questions or feedback about the product, please contact Russell Perkins.
To cite the data, please use doi:10.5439/1832908.
# # #
ARM is a DOE Office of Science user facility operated by nine DOE national laboratories.