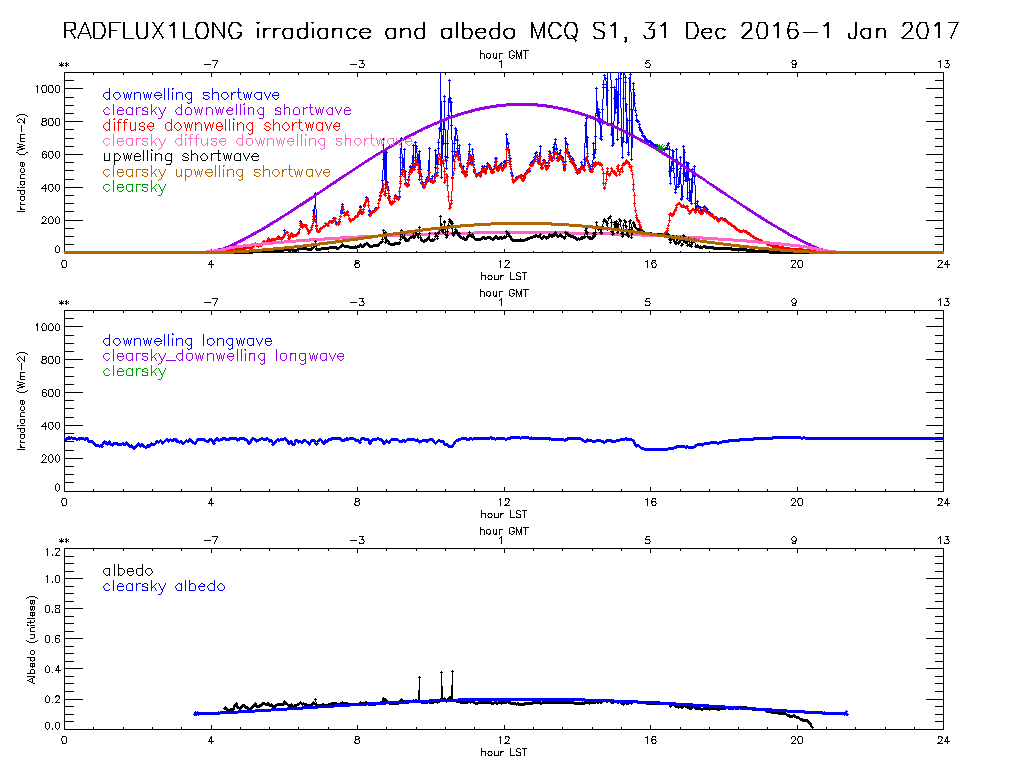 The Radiative Flux Analysis value-added product (RADFLUXANAL VAP) is now available for the 2016–2018 Macquarie Island Cloud and Radiation Experiment (MICRE) in the Southern Ocean.
RADFLUXANAL calculates clear-sky irradiance in the shortwave and longwave surface fluxes from the measured broadband irradiance. This VAP also calculates fractional sky cover and cloud parameters, including effective visible cloud optical depth, cloud radiating temperature, and shortwave cloud transmissivity, from the measurements.
Scientists can use the new RADFLUXANAL data now. Access the data in the ARM Data Center. (Go here to create an account to download the data.)
More information about RADFLUXANAL can be found on the VAP web page. For questions about the VAP, please contact ARM translator Damao Zhang or developer Krista Gaustad.
To cite the RADFLUXANAL data, please use doi:10.5439/1395157.
# # #
ARM is a DOE Office of Science user facility operated by nine DOE national laboratories.