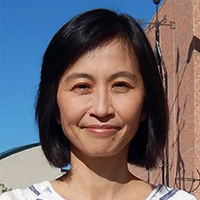 Do you know what geophysical observable contributes to the most datastreams in the ARM Data Center? The answer is cloud properties! Even so, ARM regularly assesses whether these measurements are adequate for researchers to pursue their science in cloud and precipitation properties and processes.
To improve the performance and scientific impact of ARM's cloud and precipitation measurements, the CPMSG was formed in 2019 to help collect input from the broader community and to identify major measurement gaps in instrumentation, data products, and retrieval techniques. This group currently has 16 members from the ARM/ASR science community and ARM's instrument operations, engineering, and translator teams.
In the past few years, we reached out to the community to define key science topics and the associated critical barriers in measurements. These topics can be categorized into four areas:
studying microphysical cloud properties at the Eastern North Atlantic and North Slope of Alaska atmospheric observatories, frozen precipitation processes, and coupled dynamical and microphysical processes in convection
developing best estimate products for boundary-layer structure, in-cloud vertical velocity, and precipitation
evaluating and refining radar measurement strategy
developing joint observation-modeling projects.
Moving to the next stage, the goals that the CPMSG sets out are to form recommendations for ARM leadership and facilitate collaborative activities to establish progress.
We value candid and constructive input from the community and hope, in return, that you will see your voice matters in helping to advance cloud and precipitation measurements and science.
If we have talked about your needs, let us continue our dialogue. If we have not had a chance to meet or talk, please feel free to contact us via cpmsgfeedback@arm.gov and share your thoughts. We would love to hear from you and work together on this.
Christine Chiu, on behalf of the CPMSG