Editor's note: This is a quarterly update from ARM Engineering and Process Manager Jennifer Comstock, who also oversees ARM science products.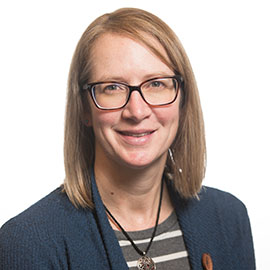 Have you thought about writing up your work, but haven't been sure if it is publication worthy or where to submit your paper? There are several journals ideal for highlighting advancements in instrument characterization, value-added products, modeling products, and capabilities that can help spread the news about your work.
This month, I want to highlight some recent publications that showcase new activities and help maintain ARM's reputation for providing high-quality measurements and data products. Publications also provide an opportunity for valuable collaborations between ARM staff and science users.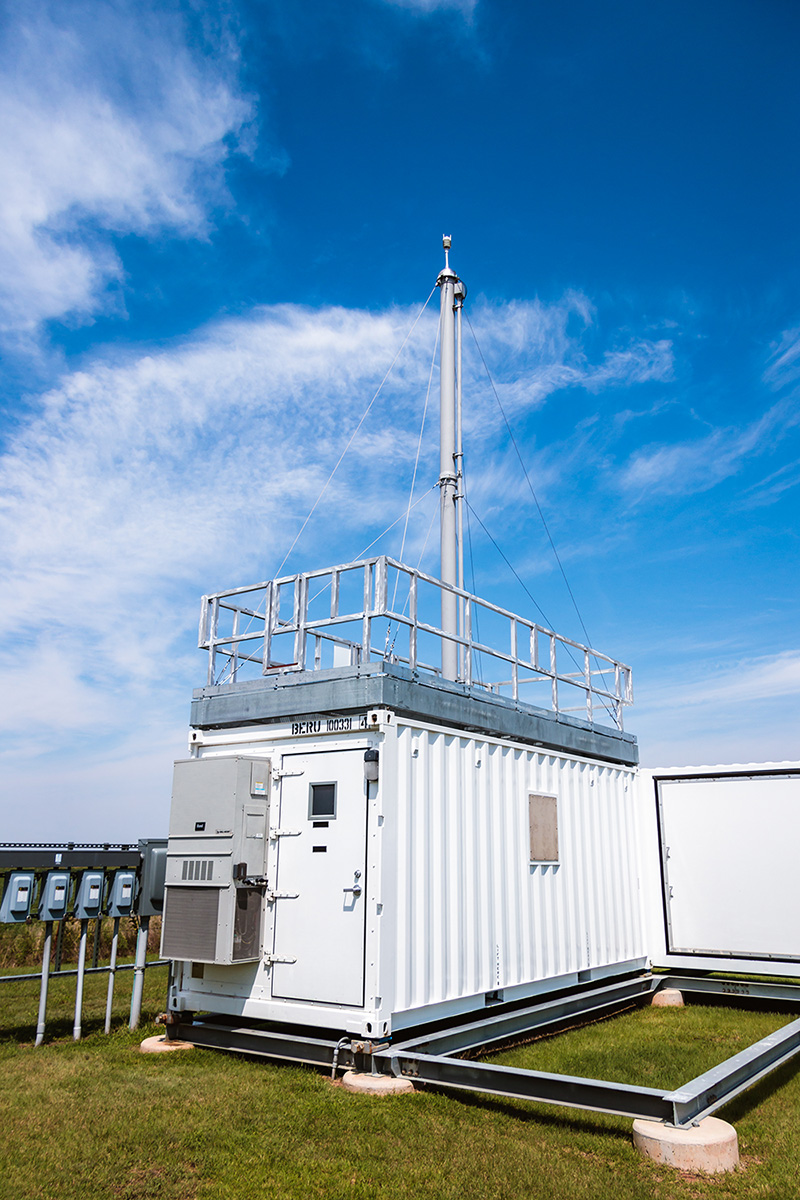 Aerosol sciences in ARM have made several advancements in recent years. The capabilities available in the newly designed Aerosol Observing System (AOS) were highlighted in the Journal of Atmospheric and Oceanic Technology (Uin et al. 2019), which publishes research on a broad range of topics related to instrumentation and methods for acquiring and analyzing atmospheric measurements.
ARM deploys the AOS in locations around the world. Understanding the contribution of local aerosol sources to background aerosol requires additional analysis. To understand the role of locally emitted small particles to the AOS measurements at the Eastern North Atlantic site, ARM deployed a short-term supplementary site located about 1 kilometer from the main observatory (Gallo et al. 2020). ARM staff and users analyzed these data and reported results in Atmospheric Chemistry and Physics, a popular open-access journal for both aerosol and cloud process studies. This journal is published by the European Geosciences Union, with broad readership across the United States and the European Union.
High-quality, well-characterized data sets are important to our users and can take significant effort to develop. ARM staff and users often develop new techniques for calibration and measurement quality control that can be documented in peer-reviewed literature.
Scientific Data, a relatively new journal published by the Nature family, is another open-access journal that focuses on publishing descriptions of valuable, well-characterized data sets. A description of a 20-year data set, Quality-Controlled Aerosol Optical Depth (QCAOD), was recently published in Scientific Data (Kassianov et al. 2021).
Likewise, a new extension of a radar calibration technique applied to ARM radar observations (Hunzinger et al. 2020) was highlighted in Atmospheric Measurement Techniques, an analogous journal to Atmospheric Chemistry and Physics but focused on advances in measurement techniques, calibration, and error analysis.
Lastly, ARM has led several large, multiyear projects that help bridge ARM measurements and modeling groups. These projects include the Large-Eddy Simulation (LES) ARM Symbiotic Simulation and Observation (LASSO) activity (Gustafson et al. 2020) and a suite of ARM data-oriented metrics and diagnostic tools for earth system models (Zhang et al. 2020). Both projects were recently highlighted in the Bulletin of the American Meteorological Society (BAMS), a widely cited journal with broad readership in the atmospheric science community.
The six examples above demonstrate the diversity of work within the ARM infrastructure that contributes to the atmospheric and climate community, and all have a home in the published literature. Taking the time to document novel aspects of your work helps build your reputation and impact while reaffirming ARM's diverse contributions to the community.
Future Opportunities
The updated ARM Decadal Vision outlines ARM's plans over the next five to 10 years, providing opportunities for ARM staff to help shape the facility's future. Topics include the expansion of ARM's field measurements to the Southeastern United States, new aerial measurements, and measurement characterization and advanced data analytics to improve quality assessment and enhance instrument operations. Each of these activities will require new measurement strategies, combined data sets, and tools to interact with ARM data.
ARM staff will have a unique opportunity to engage in these activities and are encouraged to promote those activities to the broader community.
References
Gallo F, J Uin, S Springston, J Wang, G Zheng, C Kuang, R Wood, E Azevedo, A McComiskey, F Mei, A Theisen, J Kyrouac, and A Aiken. 2020. "Identifying a regional aerosol baseline in the eastern North Atlantic using collocated measurements and a mathematical algorithm to mask high-submicron-number-concentration aerosol events." Atmospheric Chemistry and Physics, 20(12), 10.5194/acp-20-7553-2020.
Gustafson W, A Vogelmann, Z Li, X Cheng, K Dumas, S Endo, K Johnson, B Krishna, T Toto, and H Xiao. 2020. "The Large-Eddy Simulation (LES) Atmospheric Radiation Measurement (ARM) Symbiotic Simulation and Observation (LASSO) Activity for Continental Shallow Convection." Bulletin of the American Meteorological Society, 101(4), 10.1175/BAMS-D-19-0065.1.
Hunzinger A, J Hardin, N Bharadwaj, A Varble, and A Matthews. 2020. "An extended radar relative calibration adjustment (eRCA) technique for higher-frequency radars and range–height indicator (RHI) scans." Atmospheric Measurement Techniques, 13(6), 10.5194/amt-13-3147-2020.
Kassianov E, E Cromwell, J Monroe, L Riihimaki, C Flynn, J Barnard, J Michalsky, G Hodges, Y Shi, and J Comstock. 2021. "Harmonized and high-quality datasets of aerosol optical depth at a US continental site, 1997–2018." Scientific Data, 8(1), 82 (2021), 10.1038/s41597-021-00866-2.
Uin J, A Aiken, M Dubey, C Kuang, M Pekour, C Salwen, A Sedlacek, G Senum, S Smith, J Wang, T Watson, and S Springston. 2019. "Atmospheric Radiation Measurement (ARM) Aerosol Observing Systems (AOS) for Surface-Based In-Situ Atmospheric Aerosol and Trace Gas Measurements." Journal of Atmospheric and Oceanic Technology, 36(12), 10.1175/JTECH-D-19-0077.1.
Zhang C, S Xie, C Tao, S Tang, T Emmenegger, J Neelin, K Schiro, W Lin, and Z Shaheen. 2020. "The ARM Data-oriented Metrics and Diagnostics Package for Climate Models – A New Tool for Evaluating Climate Models with Field Data." Bulletin of the American Meteorological Society, 101(10), 10.1175/BAMS-D-19-0282.1.