Editor's note (August 18, 2021): The National Academies of Sciences, Engineering, and Medicine has released a consensus study report with input from the committee described below, in an ARM article originally published July 14, 2020. The report, "Airborne Platforms to Advance NASA Earth System Science Priorities: Assessing the Future Need for a Large Aircraft," is now available for reading on the National Academies website. A summary of report highlights is also available.
ARM Aerial Facility manager joins new committee to provide recommendations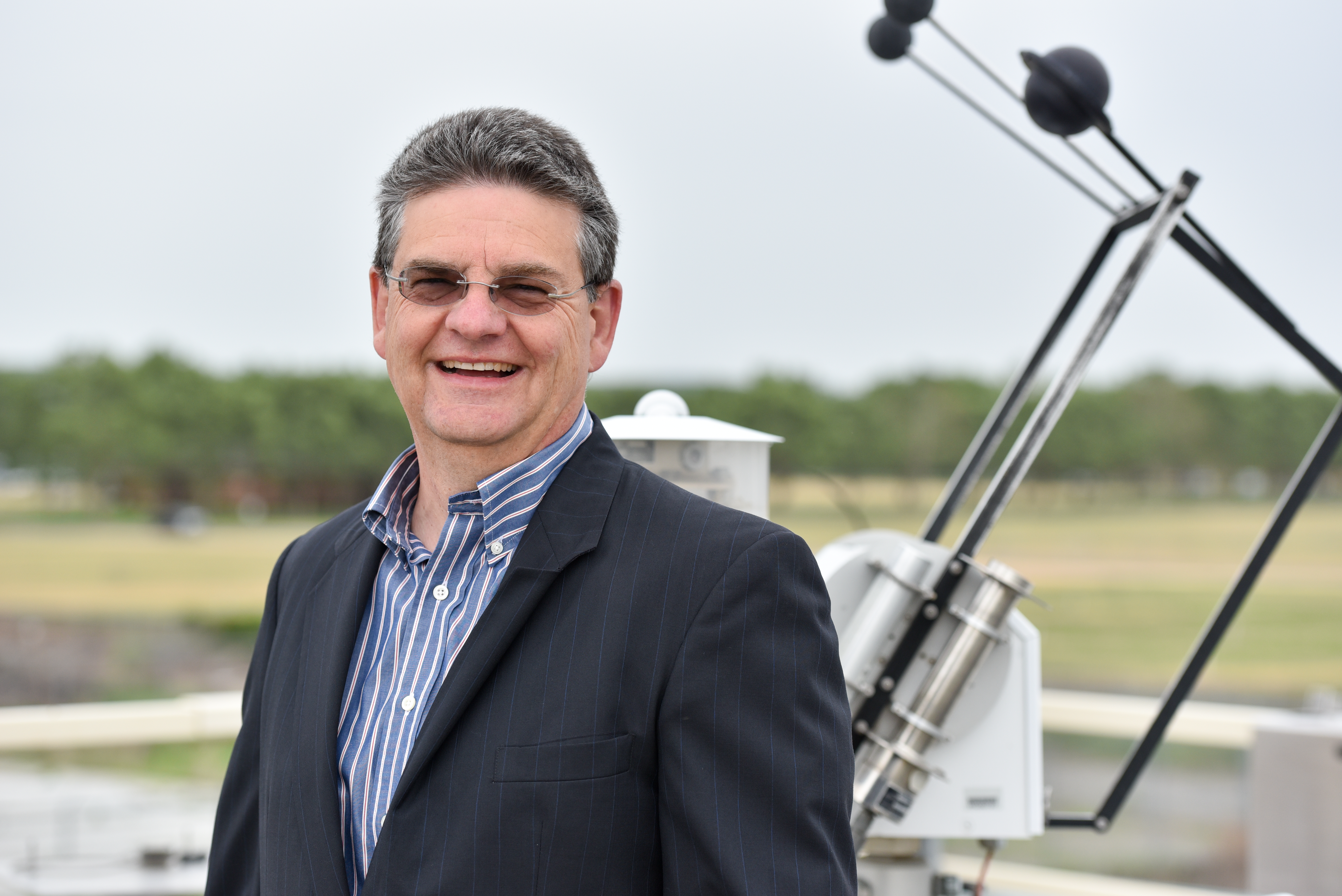 NASA's current DC-8 research aircraft is nearing the end of its lifetime and will soon need to be replaced. It's a scenario that may sound familiar to Atmospheric Radiation Measurement (ARM) user facility staff and users, who have followed the retirement of ARM's vintage Grumman Gulfstream-159 (G-1) turboprop aircraft and the subsequent acquisition of the new Bombardier Challenger 850 regional jet.
This experience did not go unnoticed by the National Academies of Sciences, Engineering, and Medicine, which was tasked with forming a committee to publish an impartial study that will consider how airborne platforms could maximize contributions and answer science questions posed in the National Academies' "Thriving on Our Changing Planet: A Decadal Strategy for Earth Observation from Space."
Not surprisingly, the National Academies turned to ARM Aerial Facility Manager Beat Schmid to serve on an ad hoc committee to conduct the study and to provide recommendations on NASA's future airborne investments.
"It was an honor to be nominated and selected," says Schmid, who works at Pacific Northwest National Laboratory (PNNL) in Washington state. "Much of the aircraft replacement process that NASA is starting now is very similar to what ARM and PNNL completed with the replacement for ARM's G-1 and purchase of the Challenger 850 regional jet, albeit on a larger scale."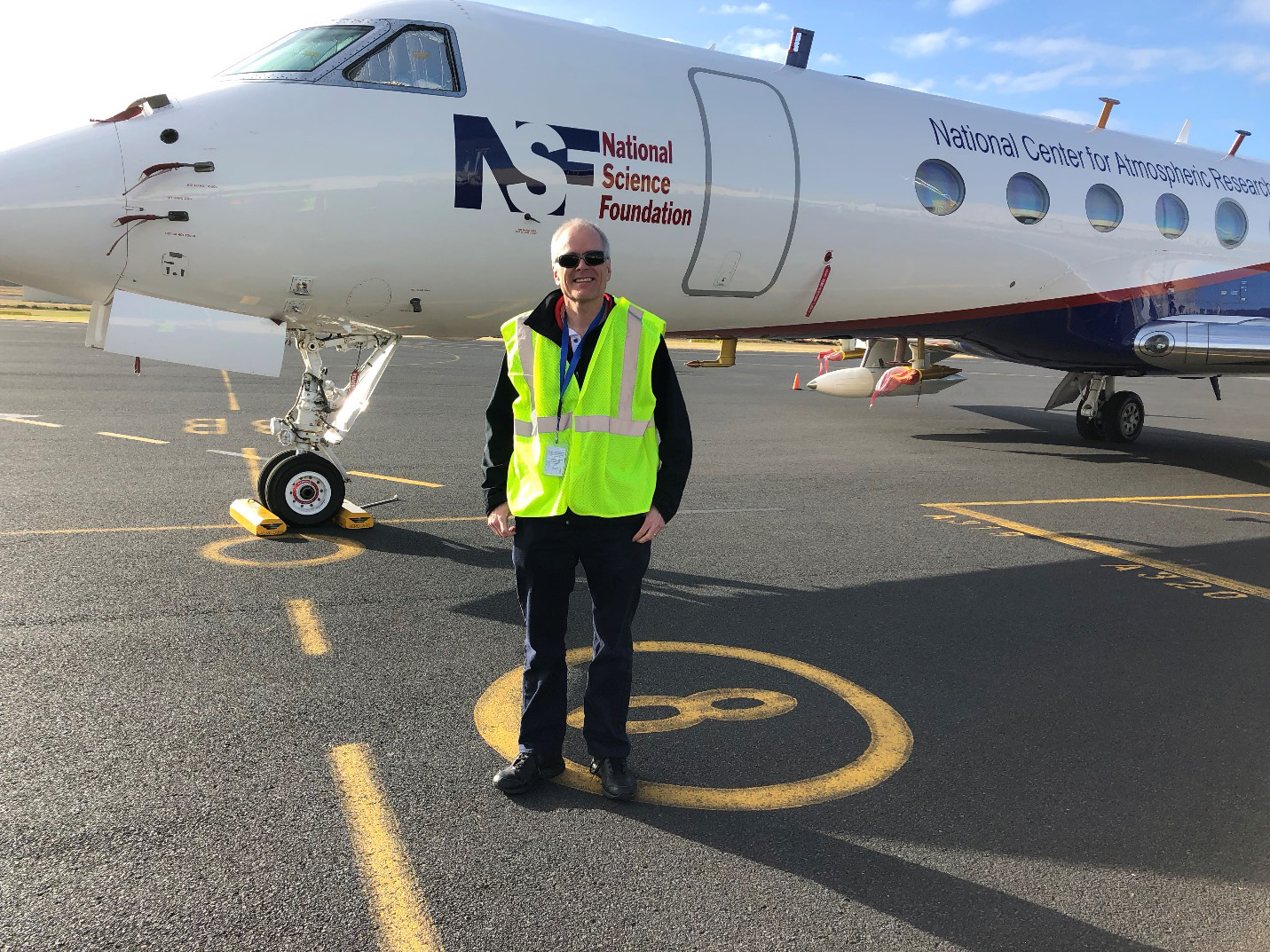 Schmid says his longtime engagement with airborne science, past work with NASA, and ARM's operations in multiple aerial platforms—manned aircraft, unmanned aerial systems, and tethered balloon systems—all contributed to the invitation to join the committee.
ARM is well represented, with three users joining Schmid on the committee. They are Catherine Cahill, director of the Alaska Center for Unmanned Aircraft Systems Integration (ACUASI) at the University of Alaska, Fairbanks; David Fahey, director of the NOAA Chemical Sciences Laboratory; and Greg McFarquhar, director of the Cooperative Institute for Mesoscale Meteorological Studies (CIMMS) at the University of Oklahoma.
"I am thankful to serve on this committee," says McFarquhar, former ARM Aerial Facility chief scientist. "My diverse research experience allows me to provide perspective on variable platforms for making various observations that provide value in scientific studies, including studies of aerosol-cloud-radiation-precipitation-climate interactions, and high-impact weather events, like snowstorms, mesoscale convective systems, and tropical cyclones."
According to the National Academies' announcement, committee members will also organize a community workshop. Participants will present examples of how airborne platforms can contribute to integrated (satellite/airborne/surface/modeling) approaches to answering the science questions posed in "Thriving on Our Changing Planet: A Decadal Strategy for Earth Observation from Space."
Schmid says that the committee had its first meeting May 22, 2020.
# # #
ARM is a DOE Office of Science user facility operated by nine DOE national laboratories.